We'll lose Kharkiv and Dnipro: Zelenskyy explains danger of redeploying all forces to south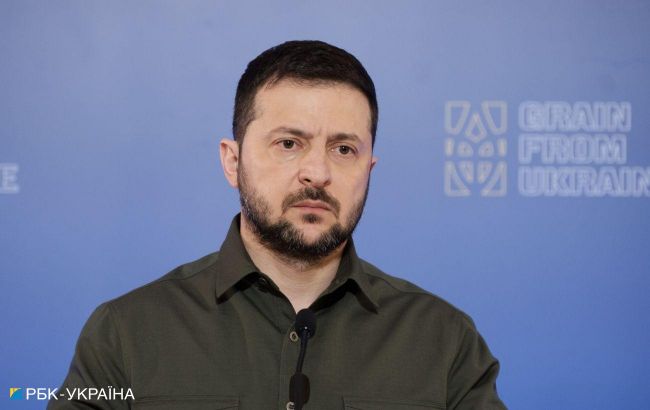 President of Ukraine Volodymyr Zelenskyy (Photo: Vitalii Nosach- RBC-Ukraine)
The Armed Forces of Ukraine cannot relocate all of their units to the southern front direction. This would introduce risks of losing Kharkiv and Dnipro, according to a press conference by President of Ukraine Volodymyr Zelenskyy.
"Regarding the redistribution of forces. We have the east. Does anyone understand how many occupants are there? 200,000. Let's take our forces from there and move them somewhere, for instance, where we need them," the statement reads.
The President explains that after that, the Russians will capture Sloviansk and Kramatorsk in a matter of days, and then proceed to Pavlohrad, Dnipro, and cut off the shores.
"I believe that is their hope. Kharkiv. We won't give up Kharkiv, Pavlohrad, or Dnipro. Let various world analysts not even count on that," the President adds.
What led to this
Recently, there was a publication in the media claiming that the United States was urging Ukraine to redirect more combat forces to the south and stop concentrating on the east, where nearly half of its forces are engaged.
"However, instead of that, Ukraine moved some of its best combat units to the east of Ukraine to liberate Bakhmut," the material states.
Advancements of the Ukrainian Armed Forces
This summer, Ukrainian soldiers intensified offensive actions in the south and east of Ukraine. Defenders are advancing on the flanks of the Bakhmut direction, where active combat operations have been ongoing for a long time.
Additionally, the Ukrainian military managed to advance in the Zaporizhzhia region and in the western part of the Donetsk region, where they liberated more than 10 settlements. Today, the General Staff of the Ukrainian Armed Forces reported that Ukrainian defenders continued their advance in the Melitopol direction and have local successes to the south of Bakhmut.