Washington tightens visa-free travel for Hungary after refusing to approve Sweden's accession to NATO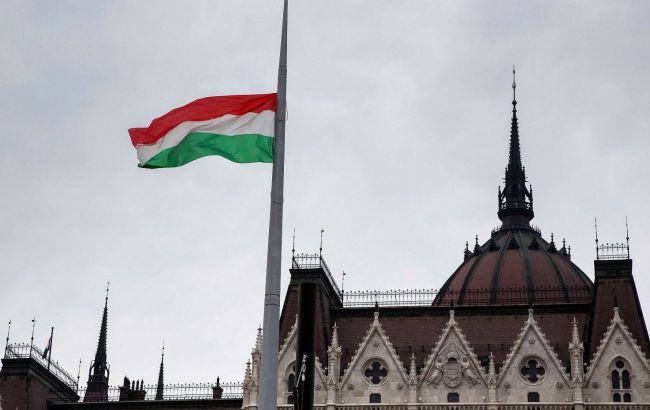 The US has tightened visa-free travel for Hungary (Photo: RBC-Ukraine, Vitalii Nosach)
The United States has imposed restrictions on holders of Hungarian passports under its visa waiver program, stating that Budapest has not addressed security vulnerabilities repeatedly mentioned by Washington, according to Reuters.
Relations between the two governments have recently become strained due to Hungary's delay in parliamentary voting on Sweden's NATO accession and the curtailment of LGBTQ rights by Prime Minister Viktor Orban's nationalist government.
In a statement issued by the U.S. Embassy in Budapest, it was mentioned that the validity period offered to Hungarians under the Electronic System for Travel Authorization (ESTA) will be immediately reduced from two years to one year, and only single-entry visits will be allowed within this system, not multiple entries.
A high-ranking U.S. official stated that these changes do not apply to any other 39 participants in the visa waiver program and are "unique to Hungary."
"There's a systemic problem, which is hundreds of thousands of passports were issued between 2011 and 2020 without identity verification requirements in place," the official said.
From 2011 to 2020, Hungary granted citizenship to approximately one million people, primarily ethnic Hungarians residing in neighboring countries, "without adequate security measures to verify their identity," according to the U.S. Embassy's statement.
The granting of citizenship was a political move by Orban that garnered him votes in subsequent elections.
When asked if this measure is related to other issues that caused friction between the two countries governments, the official said, "The United States is paying close attention to Hungary's choices," but added that this step should not be interpreted as a message about other issues.
The official stated that security vulnerabilities in Hungary were identified long before Russia invaded Ukraine.
Sweden's NATO accession
The restrictions were imposed the day after Orban's ruling party "Fidesz" boycotted a parliamentary session called by opposition parties to vote on Sweden's NATO membership. The voting did not take place in the end.
Last year, Sweden applied for NATO membership following Russia's invasion of Ukraine, but objections from Turkey and Hungary delayed its application.
In 2014, the United States banned six Hungarians from entering the U.S. as a warning to Orban's previous government to abandon policies that threatened democratic values.