War is not a Hollywood blockbuster: Podolyak on Ukrainian counteroffensive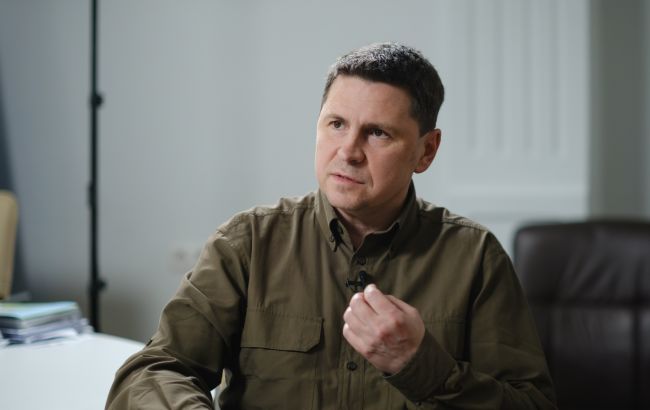 Mykhailo Podolyak, Advisor to the Head of the Presidential Office (Vitaliy Nosach, RBC-Ukraine)
The advance of Ukrainian soldiers continues on multiple fronts. The military command relies solely on military science and intellect, wrote the advisor to the head of the Office of the President, Mykhailo Podolyak, on his Twitter.
"A real war is not a Hollywood blockbuster. A counteroffensive is not a new season of a Netflix series. There's no need to expect action and stock up on popcorn. The offensive operations of the Armed Forces of Ukraine are ongoing on multiple fronts. Formational operations to prepare the battlefield are taking place," Podolyak wrote.
Podolyak noted that time plays a crucial role during war. The time that was spent on convincing the West of the necessity of arms supplies is being transformed into fortifications built by the Russians, deep defensive lines, and minefields.
"Breaking the Russian front today requires a smart and measured approach. The life of a soldier is the most valuable asset for Ukraine. The military command relies not on fans in the stands but on military science and intellect," added the advisor to the head of the Office of the President.
Ukrainian counteroffensive
The Armed Forces of Ukraine launched a counteroffensive at the beginning of June. According to official data from our soldiers, within two weeks, they liberated eight settlements from the Russian forces in the Donetsk and Zaporizhzhia regions.
According to President Volodymyr Zelenskyy, the advancement of our soldiers on the front is not progressing rapidly, but the Ukrainian offensive last autumn started similarly as well.
Deputy Minister of Defense Hanna Maliar said that it is still too early to assess the counteroffensive.
"We have daily advances. Every day. Yes, it's gradual, but our forces are consolidating on these frontlines and advancing confidently," explained Maliar.