War in Israel won't undermine NATO's ability to support Ukraine: Stoltenberg states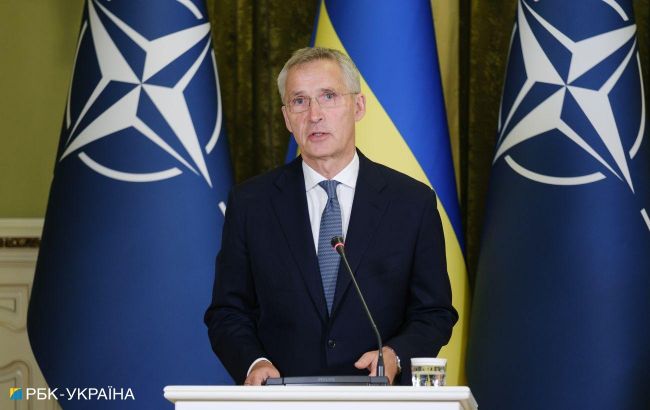 Jens Stoltenberg (Photo: Vitalii Nosach, RBC-Ukraine)
The North Atlantic Alliance will continue to assist Ukraine despite Israel's conflict with Hamas militants, according to NATO Secretary-General Jens Stoltenberg in an interview with DW.
The NATO Secretary-General, Jens Stoltenberg, emphasizes that the North Atlantic Alliance will continue to support Ukraine despite Israel's conflict with Hamas militants during the recent meeting of the Contact Group on Ukraine's defense (the Ramstein format - Ed.), in which Ukrainian President Volodymyr Zelenskyy participated.
He stated, "NATO allies strongly expressed that yes, we are concerned and, of course, we are shocked by the brutality of the terrorist attack against Israel over the weekend. But that will not undermine our ability, our willingness, and our resolve to continue to support Ukraine."
Stoltenberg notes that NATO confirms its commitment not only in words but in actions.
He added, "Just in the last days, NATO allies have made big announcements of more support to Ukraine. Germany with more ammunition, more air defense systems, including advanced Patriot batteries. The United States, the United Kingdom, and many others."
Background
Prior to this, last week, Hamas militants invaded Israeli territory, engaging in violent acts, killing civilians, and abducting both civilians and military personnel.
In response, Jerusalem declared an operation against the terrorists, with the Israeli Defense Forces (IDF) conducting strikes on Hamas positions in the Gaza Strip.
Furthermore, according to reports, Israel has requested the United States to provide them with air-launched munitions and additional anti-aircraft defense systems.
Western media has raised concerns that the United States may face challenges in supplying both Israel and Ukraine with munitions concurrently.