Wagner militants to be used for provocations at Poland's border, warns President Duda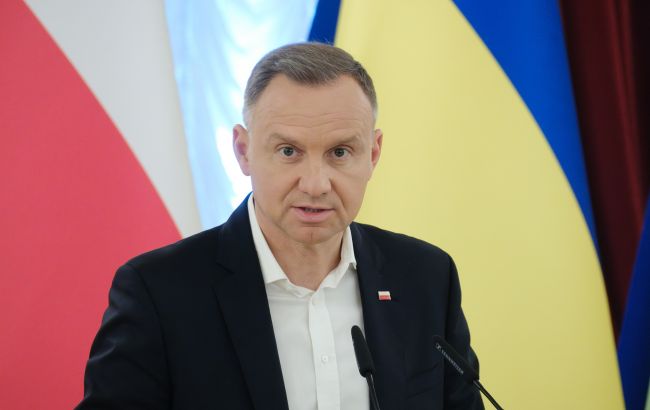 Photo: Polish President Andrzej Duda (RBC-Ukraine)
The purpose of relocating Wagner Private Military Company (PMC) militants to Belarus remains unknown. The question is how Russia and Belarus may utilize the mercenaries, according to Polish President Andrzej Duda in an interview with ZET.
Duda believes strengthening Poland's border in light of the reports of Wagner mercenaries being transferred to Belarus is a normal reaction. He stated, "The situation is undoubtedly becoming more complicated, and this is a normal, calm reaction to what we are hearing. It is a precautionary response."
Duda does not rule out the possibility that Wagner terrorists in Belarus may be used for provocations at the border involving migrants.
"If it is true that Wagner PMC mercenaries will be in Belarus, the question mark remains as to the purposes for which they will be used, and this is the question that NATO is facing today," he emphasized.
According to the President, Wagner mercenaries may attempt to provoke Ukraine into diverting its forces to the north and create a sense of threat from NATO.
Poland's reaction to the Wagner mercenaries' movement
Recalling the failed uprising by Wagner PMC leader Yevgeny Prigozhin, who announced that he was heading to Belarus, it was later revealed that some of his fighters would also be transferred to Belarusian territory.
Poland promptly responded to the statements by the Russians and announced that it would strengthen its border with Belarus. The Polish Minister of Defense did not rule out the possibility that Wagner mercenaries in Belarus might be used for provocations.