Wagner Group mercenaries to instruct Belarusian army at NATO borders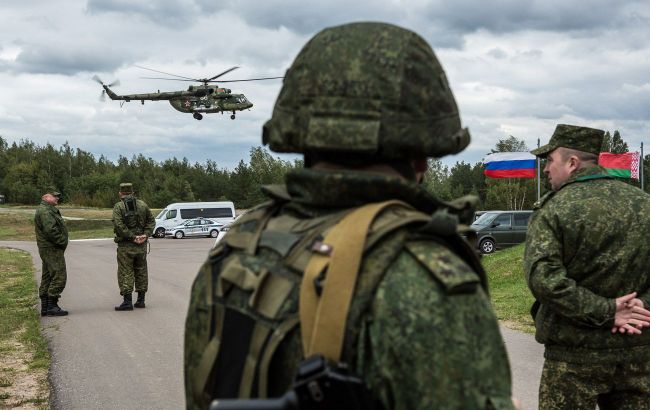 Wagner Group mercenaries to instruct Belarusian army at NATO borders (Photo: Getty Images)
According to the UK Ministry of Defense's Twitter account, units of the Belarusian military are set to engage in training near NATO member states, with instruction provided by mercenaries from the Wagner Group.
According to the report, the Belarusian Ministry of Defence has declared that the 6th Separate Guards Mechanized Brigade (6 OGMB) will conduct training near Grodno, in the northwest of Belarus, close to the Polish-Lithuanian border. The Ministry stated that these exercises aim to incorporate lessons learned from Russian military actions in Ukraine.
"There is a realistic possibility that the Belarusian troops will be joined by a small number of Wagner Group advisors acting in a training role," the report suggests.
British intelligence suggests that these specialized training activities likely form part of the regular training cycle for the Belarusian military. The main garrison of the 6 OGMB is situated in Grodno, and it's unlikely that the unit is currently being augmented with the necessary supplementary resources to enhance its combat readiness.
"However, Russia is almost certainly keen to promote Belarusian forces as posturing against NATO," emphasizes the UK Ministry of Defence.
Wagner Group mercenaries in Belarus
Belarus initiated military exercises near the borders of Lithuania and Poland. These drills are taking place at the Belarusian "Hozki" training ground and in the Grodno region, both located adjacent to the borders of Poland and Lithuania, including the Suwałki Corridor.
A portion of Wagner Group mercenaries relocated to Belarus following the turmoil within the group's leadership led by Yevgeny Prigozhin at the end of June. Presently, over 3,500 Wagner mercenaries are reported to be present there.
Alexander Lukashenko has claimed that Wagner mercenaries are planning provocations within Polish territory.
NATO officials have asserted that they do not perceive a direct or indirect threat from Russian militants present in Belarus.
The United States continues to monitor the movements and actions of Wagner Group mercenaries within Belarus.