Wagner Group members returned to Bakhmut area, militants facing problems - ISW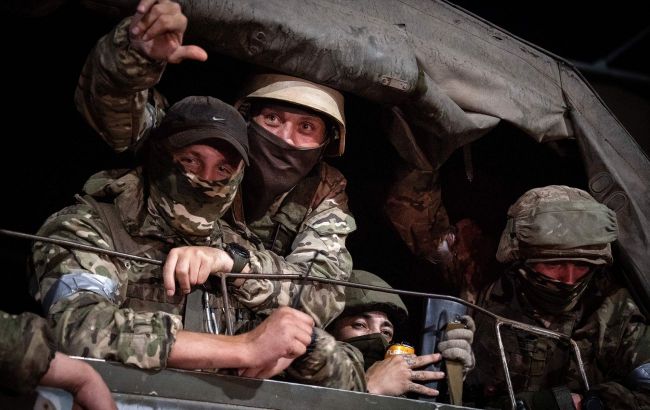 ISW confirms the arrival of Wagner Group members near Bakhmut (photo: Getty Images)
Militants from the Wagner Private Military Company (PMC) have returned to the front lines in Ukraine. However, the mercenaries are facing organizational problems, reports the Institute for the Study of War (ISW).
As analysts point out, Ukrainian and Russian sources confirm the redeployment of former Wagner Group members in the Bakhmut area.
"Ukrainian and Russian confirmations of the relocation of some former Wagner Group personnel to the Bakhmut area indicate that it is difficult for Wagner to conduct coordinated reform around new leadership," experts believe.
Ukrainian military sources note that the Wagner PMC changed its commanders after the death of Yevgeny Prigozhin and his associates. Now, the militants are returning to Ukraine, but as part of the Russian Ministry of Defense forces, to compensate for Russian losses near Bakhmut.
What proceeded it
Recently, CNN reported, citing a Ukrainian military serviceman, that Wagner PMC mercenaries had supposedly returned near Bakhmut in the Donetsk region.
This was the first confirmation from Ukrainian military sources that Wagner Group units had returned to the front. Previously, this information had only been reported by Russian propaganda Telegram channels.
Ilia Yevlash, the Head of the press service of the Eastern Joint Forces Operation of the Armed Forces of Ukraine, confirmed the information about Wagner Group members in a comment to RBC-Ukraine. According to him, some militants are renewing contracts with the Russian Ministry of Defense and returning to Ukraine from Belarus.