Usyk vs. Fury: Former Usyk trainer comments on fight possibility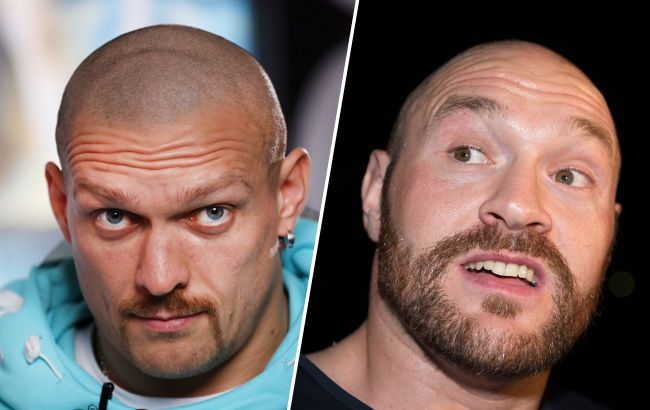 Oleksandr Usyk and Tyson Fury still do not know the date of the fight (Collage by RBC-Ukraine)
The prospect of a match between Ukrainian boxer Oleksandr Usyk and British boxer Tyson Fury for the title of the absolute world heavyweight champion is still uncertain in the world of boxing, according to the Vice President of the Boxing Federation of Ukraine, Serhii Vatamanyuk.
The trainer and official are still not certain that the fight for the undisputed championship will take place. At the same time, he outlines a condition under which the match would become inevitable.
"What they announced about the Fury-Usyk fight is very good because it's a significant event for the world of boxing. However, one can only be 100% sure that the fight will happen when the boxers step into the ring. Everything that happens before that can have various scenarios," Vatamanyuk stated.
According to the expert, boxing fans can only hope that the match between the holders of the championship belts in the heavyweight division won't fall through. Disruptions to the organization of the fight for the undisputed heavyweight title could come from Fury's exhibition bout against former UFC champion Francis Ngannou.
"First of all, both Fury and Ngannou are big guys, heavyweights. They are both champions in their respective sports. So, it's definitely not just a show. Also, we mustn't forget about the risk of injury or cuts. We hope that neither of them will get injured, but this factor cannot be ignored," Vatamanyuk added.
Previously, Usyk and Fury agreed to a match for the undisputed heavyweight title. The fight between the Ukrainian champion with IBF, IBO, WBA, and WBO titles, and the British boxer with the WBC title is yet to receive a final date. Working options include December 23 and January 2024.
By the way, Mexican Alvarez defeated American Charlo in the battle of middleweight champions.