US works with Global South states on urging Russia to return to grain deal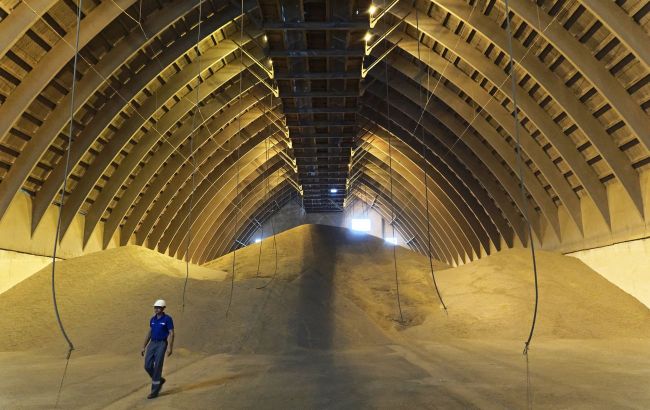 US is pushing Global South states to put pressure on Russia to return to the grain deal (Getty Images)
The United States is working with the Global South states to urge Russia to return to the grain deal, as Administrator of the US Agency for International Development (USAID) Samantha Power said in an interview with Suspilne.
"Let's talk about two different alternatives. The first one is the alternatives that Ukrainians have been building since the beginning of the full-scale invasion: the railways, the Danube River, and highways. Currently, these alternative routes help export 3 million metric tons of grain per month. It's a significant improvement, but these routes don't fully compensate for what was in place before," said Power.
According to the administrator, the US government is currently focused on pushing the Global South states to call on Russia to return to the Black Sea grain initiative.
"Both President Biden and I are now focused on encouraging countries, particularly those in the Global South and Africa, to themselves call on Russia to return to the deal," Power said.
She also explained the desire to bring Russia back to the deal based on the fact that exporting through the Black Sea would be cheaper than other ways. However, she noted that this would only be possible if Russia guarantees the safety of such shipments.
Statements by Russians on returning to the grain deal
This week Russia decided to pull out from the grain deal, claiming that its conditions have not been met.
Today, on July 19th, the Russian Ministry of Defense threatened that any countries whose vessels are headed to Ukrainian ports will be considered "involved in the war."
The Russian dictator Vladimir Putin claimed that Russia will resume its participation in the grain deal only if the West fulfilled a series of demands. He declared that lifting sanctions on the supply of Russian grain, reconnecting banks to SWIFT, and lifting "all restrictions" are necessary for Russia's participation in the grain deal.
Advisor to the Head of the Office of the President of Ukraine Mykhailo Podoliak said that the grain deal blackmail is caused by the lack of international reaction to Russia's terrorist actions.