US to provide more $1.3 bln for Ukraine energy grid and infrastructure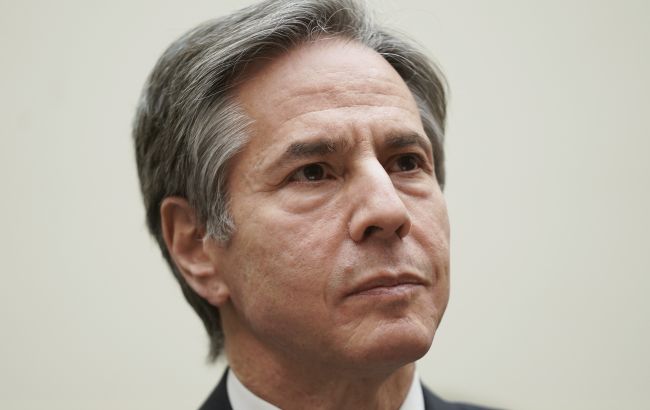 US Secretary of State Antony Blinken (GettyImages)
The United States will allocate an additional $1.3 billion to assist Ukraine in recovery after the Russian invasion. The majority of the funds will be directed towards the restoration of the country's energy system and critically important infrastructure, as US Secretary of State Antony Blinken said at Ukraine Recovery Conference in London.
"With the support of the US Congress, we will provide more than $1.3 billion in additional aid... We are going to invest over $520 million to help Ukraine overhaul its energy grid, more than half of which has been destroyed by Russia," he said.
According to Blinken, another $657 million will go towards the modernization of Ukraine's border crossings, including rail lines, ports, other critical infrastructure that connects the country with Europe.
The US will direct an additional $100 million towards digitizing Ukraine's customs and other commissions "to boost speed and to cut corruption."
According to him, the US will invest hundreds of millions of dollars to strengthen Ukraine's digital sector to help fight corruption and assist Ukrainian businesses that are in a financial crisis.
Blinken added that this new aid will supplement more than $20 billion of economic aid and developmental assistance that the United States has provided to Ukraine.
According to him, the total US financing for Ukraine will amount to about $64 billion. The US funds will be added to a larger financial aid package from the European Commission, which has proposed €50 billion to finance the current expenses of the Ukrainian government and urgent recovery priorities.
Ukraine Recovery Conference in London
A conference dedicated to Ukraine's recovery is taking place today in London. More than a thousand representatives from 61 countries are participating, including officials, non-government organizations, as well as hundreds of business leaders and entrepreneurs.
Among the speakers are European Commission President Ursula von der Leyen, President of Ukraine Volodymyr Zelenskyy, Ukrainian Prime Minister Denys Shmyhal, the UK Prime Minister Rishi Sunak.
During the conference, Sunak said that Ukraine would be provided with financial aid amounting to $3 billion over the next three years. In addition, he announced a new war risk insurance program to accelerate Ukraine's recovery.