US to provide $1.3 billion in military aid soon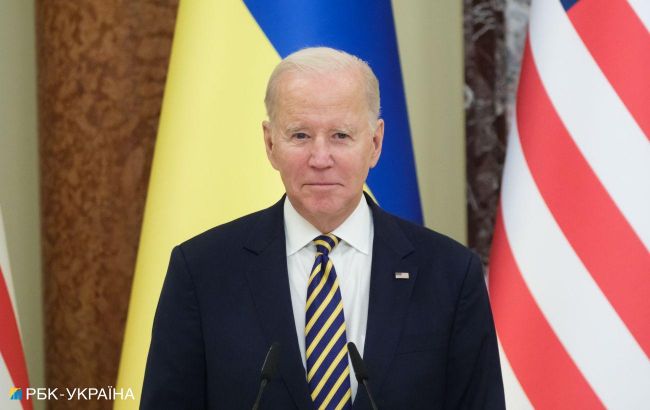 President of the United States Joe Biden (Photo: Vitalii Nosach, RBC-Ukraine)
The United States of America will announce a new package of military aid for Ukraine amounting to 1.3 billion dollars in the coming days, according to Reuters.
"The previously unreported weapons package includes air defenses, counter-drone systems, exploding drones and ammunition, one of the U.S. officials said," reports Reuters.
The United States is utilizing funds within its Ukraine Security Assistance Initiative (USAI) program, which allows the administration of President Joe Biden to purchase weapons from the industry rather than extracting them from U.S. military stocks.
What can be included in the aid package
The aid package for Ukraine may include several systems and munitions, such as the VAMPIRE counter-air defenses produced by L3Harris Technologies. Additionally, two different types of loitering munitions, the Phoenix Ghost drone manufactured by AVEVEX, a private company in California, and the Switchblade produced by AeroVironment Inc, could be part of the package.
It is reported that Ukraine will receive a significant quantity of anti-drone systems produced by the Australian company DroneShield Ltd, as well as radars, sensors, and analysis systems.
The announcement of the U.S. Department of Defense regarding security assistance to Ukraine is accompanied by a virtual meeting of the Ukraine Defense Contact Group on Tuesday.
How does the United States help Ukraine
In the past, the United States has provided substantial aid to Ukraine. Since the beginning of Russia's full-scale aggression, American partners have given approximately 63 billion dollars in assistance. This includes 19.3 billion dollars through World Bank mechanisms for budget support, 2.1 billion dollars in humanitarian aid, and over 40 billion dollars in military aid.
Additionally, U.S. Secretary of State Antony Blinken promised that Ukraine will receive another 1.3 billion dollars for reconstruction, and by September, an additional 3.7 billion dollars in economic assistance will be provided.