US on Sweden's membership in the Alliance: Putin "brought NATO closer to his doorstep"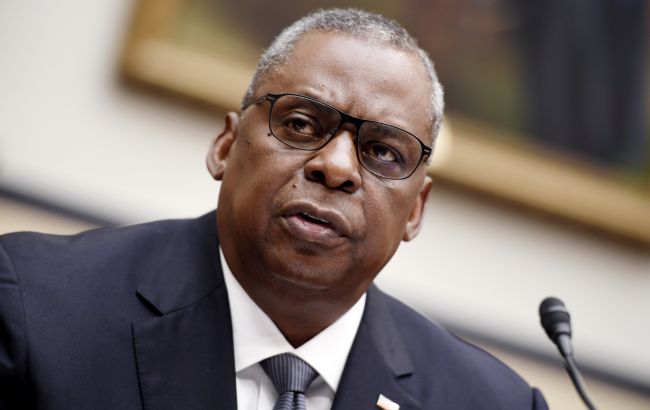 Photo: The US Defense Secretary Lloyd Austin (Getty Image)
The US Defense Secretary Lloyd Austin has announced that Sweden's clearance to become the 32nd member of NATO was one of the "many significant accomplishments" achieved at the Alliance summit in Lithuania this week, according to CNN.
"At the beginning, [Russian President Vladimir] Putin thought that he could fracture NATO and divide us — NATO has actually gotten bigger," Austin said, noting Finland's recent accession to the Alliance and Turkey ending its opposition to Sweden's bid to join.
He added that Putin has "brought NATO closer to his doorstep" with his actions in Ukraine when asked how the Russian leader reacts to the Alliance's expansion.
"I'm sure Putin is very concerned. Countries like Finland and Sweden bring a lot to the Alliance, so we are happy to have them on board," he added, saying "they will bring value to the alliance right away."
Austin also informed CNN that member countries received "broad support" for allocating 2% of their gross domestic product to defense spending and providing Ukraine with the necessary investments for self-defense.
Sweden and NATO
Last year, Sweden applied for membership in the North Atlantic Alliance. All NATO member states, except Turkey and Hungary, ratified the application. In particular, concerning Turkey, it is believed that Sweden is lobbying for the interests of Kurdish groups considered terrorists in Turkey.
US President Joe Biden expressed optimism about Sweden's accession to the North Atlantic Alliance earlier. In particular, on the eve of the NATO summit, on July 9, Biden held a phone conversation with Erdogan, during which they discussed the issue of Sweden's membership in the Alliance.
On July 10, NATO Secretary-General Jens Stoltenberg stated that Turkey assured them, on the eve of the summit in Vilnius, that they would consider the ratification of Sweden's accession to NATO as quickly as possible.