US expands stryker APC production in collaboration with India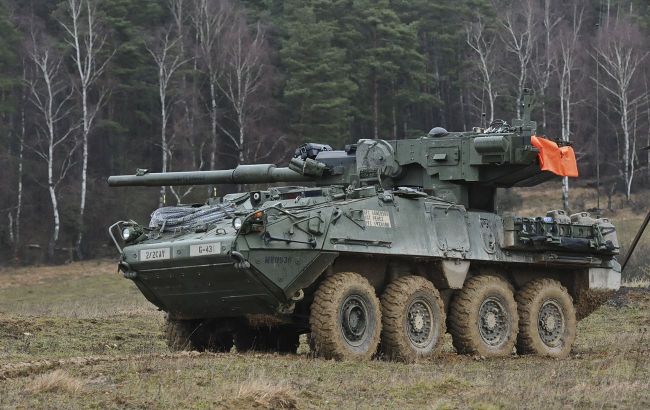 The United States and India are expanding Stryker production (Photo: wikipedia.org)
The United States has agreed to co-produce the Stryker armored combat vehicle with India, according to Bloomberg.
The United States and India will jointly produce Stryker armored vehicles as both countries seek to counter China's growing military power in Asia.
This will strengthen India's defense capabilities on its border with China and help the country reduce its dependence on Russian weapons. It is also of interest to Indian Prime Minister Narendra Modi as he seeks to expand India's industrial base.
An Indian official, speaking on condition of anonymity, said most of the equipment would be deployed along India's border with China. Some will also be deployed along India's border with Pakistan.
"New Delhi is seeking thousands of co-produced vehicles, most of which will be armed with anti-tank missile systems. The rest will be used for battlefield surveillance or as command vehicles," the official said.
Stryker features
In recent years, the U.S. Army has modernized the Stryker by adding a 30 mm cannon and developing a directed energy weapon for short-range air defense.
The vehicle weighs up to 18.77 tons and has a top speed of 96 km/h on the highway. The APC can carry up to 9 crew members.
Stryker armament:
105mm M68A2 cannon (M1128 MGS),
7.62mm twin machine gun (M1126 ICV),
12.7 mm anti-aircraft machine gun (M1127 RV).
The Stryker rapidly delivers infantry to the battlefield or site of armed conflict.
Stryker in Ukraine
In January 2023, the United States announced a new $2.5 billion aid package for Ukraine. The package included 90 Stryker armored personnel carriers, including 20 technical vehicles with mine-resistant rollers.
In March 2023, 90 Stryker armored personnel carriers arrived in Germany, from where they were shipped to Ukraine.