Unusual surge in growth: Media identifies over a thousand Russian soldiers killed amid war in Ukraine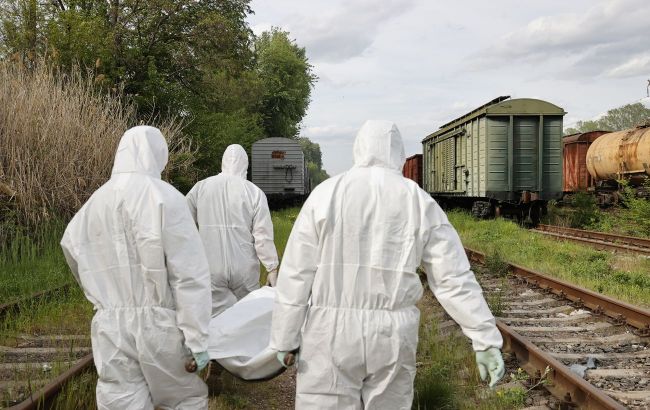 Media identifies over a thousand Russian soldiers killed amid war in Ukraine (Getty Images)
Over the past two weeks, journalists have identified more than 1,300 new names of Russian soldiers who were eliminated in the war in Ukraine, according to Mediazona.
According to the media, over the two weeks, 1351 names of the eliminated occupiers were successfully identified because of public announcements.
"Just like in the previous weeks, we notice a slightly higher than usual increase in the number of casualties among rocket forces and artillery military personnel," added the media.
In particular, the number of casualties from the Moscow region has significantly increased. This is because volunteers provided data from suburban cemeteries to journalists.
According to the data, over the two weeks, information about the elimination of four lieutenant colonel officers - Yegor Boldyriev, Andrey Koval, Anatoly Matinov, and Sergei Savenok - became known.
In total, the list of killed Russian soldiers compiled by journalists includes 30,003 names. However, the actual number of killed Russian military personnel is significantly higher.
Russia's losses in the war against Ukraine
The General Staff of the Armed Forces of Ukraine has been daily publishing data on Russia's losses in the war since the beginning of the full-scale invasion by the Russians.
For instance, in the past day, Ukraine's defenders eliminated 580 Russian military personnel. In total, since the beginning of the war, 252,780 soldiers of the aggressor country have been eliminated.