Russian losses in Ukraine as of August 11: Over 500 troops and 18 drones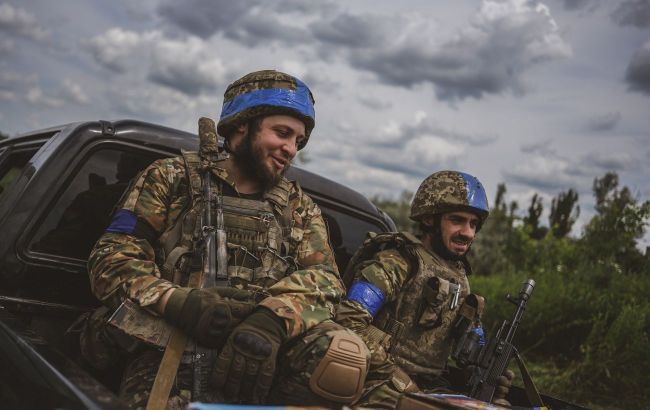 The General Staff updated data on Russian losses in Ukraine as of August 11 (Getty Images)
Russia's losses in the war in Ukraine as of Friday morning, August 11, amounted to 580 troops, with a total of 252,780 military personnel lost since the beginning of the invasion. In addition, the Ukrainian Armed Forces destroyed 12 tanks, 15 armored fighting vehicles, and artillery systems, according to the General Staff of the Ukrainian Armed Forces.
The overall Russia's combat losses from February 24, 2022, to August 11, 2023, are estimated as follows:
Personnel: Approximately 252,780 (+580) individuals eliminated,
Tanks: 4,290 (+12) units,
Armored fighting vehicles: 8,318 (+15) units,
Artillery systems: 5,043 (+15) units,
Multiple rocket launch systems (MLRS): 713 (+2) units,
Air defense systems: 471 (+2) units,
Aircraft: 315 units,
Helicopters: 313 units,
Operational-tactical UAVs: 4,197 (+18) units,
Cruise missiles: 1,377 units,
Ships / boats: 18 units,
Automotive equipment and tankers: 7,511 (+16) units,
Specialized vehicles: 756 (+10) units.
Frontline situation
According to the General Staff's data, the Ukrainian defense forces continue to advance in the Melitopol and Berdiansk directions, consolidating their positions at achieved frontlines and conducting counter-battery actions. A total of 34 combat engagements occurred in the past day. According to the Institute for the Studies of War, the Ukrainian Armed Forces are making progress in the Zaporizhzhia region and attempting to establish a foothold near Urozhaine, while the Russians remain actively engaged in attacking the Kupiansk direction.