UNESCO strongly condemns repeated attacks against cultural heritage in Odesa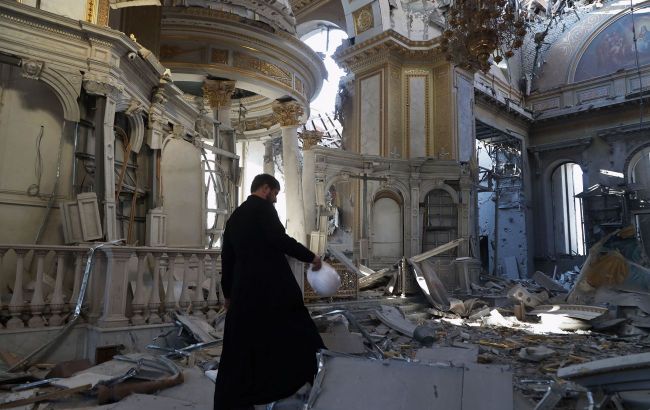 UNESCO strongly condemns repeated attacks against cultural heritage in Odesa
UNESCO is deeply concerned and vehemently condemns the Russian attack on cultural sites in the center of Odesa, where the World Heritage property "Historic Center of Odesa" is located, states the press service.
"This outrageous destruction marks an escalation of violence against cultural heritage of Ukraine. I strongly condemn this attack against culture, and I urge the Russian Federation to take meaningful action to comply with its obligations under international law, including the 1954 Hague Convention for the Protection of Cultural Property in the Event of Armed Conflict and the 1972 World Heritage Convention," said Audrey Azoulay, UNESCO's Director-General.
In the coming days, UNESCO will send a mission to Odesa to conduct a preliminary damage assessment.
"These attacks contradict recent statements by the authorities of Russia concerning the precautions taken to spare World Heritage sites in Ukraine including their buffer zones," the statement said.
It is emphasized that the intentional destruction of cultural sites may amount to a war crime.
Attack on Odesa
Last night, Russian occupiers fired 19 rockets of different types at the center of Odesa. Air defense forces managed to intercept 9 of them. This marks the most extensive attack on the city since the full-scale war began.
Russian missiles hit the historical center of Odesa, causing partial destruction to the Spaso-Preobrazhenskyi Cathedral.
For more details on the consequences of the Russian rocket strike on Odesa on the night of July 23, read the report by RBC-Ukraine.