UN says Russian invasion spurs record refugee crisis in Ukraine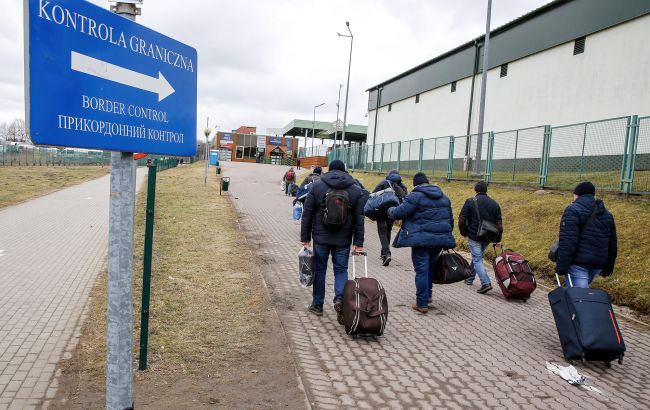 Ukrainian refugees (GettyImages)
Russia's full-scale invasion of Ukraine has led to the largest annual increase in the number of refugees, people displaced by war, persecution, violence, or human rights abuses, as the United Nations Refugee Agency (UNHCR) reports.
In 2022, the number of displaced persons increased by 21% and was estimated to be 108.4 million people by the end of the year. By May 2023, this figure is likely to have increased to over 110 million people, with the ongoing Russian invasion and the war in Sudan being key drivers of the increase.
"These figures show us that some people are far too quick to rush to conflict and way too slow to find solutions. The consequence is devastation, displacement, and anguish for each of the millions of people forcibly uprooted from their homes," UN High Commissioner for Refugees Filippo Grandi said.
The total number of refugees worldwide grew to a record 35%, or 8.9 million people, by the end of 2022, reaching 34.6 million people, according to Global Trends in Forced Displacement 2022 report. The increase was primarily related to people fleeing Ukraine and revised estimates of the number of Afghans in Iran and Pakistan.
"Overall, 52 percent of all refugees and other people in need of international protection came from just three countries: the Syrian Arab Republic (6.5 million), Ukraine (5.7 million), and Afghanistan (5.7 million)," the report said.
Refugees from Ukraine
According to the UNHCR, in the early days of the war in Ukraine, over 200,000 refugees per day were seeking safety abroad, initially in countries neighboring Ukraine.
By the end of 2022, 11.6 million Ukrainians remained displaced, including 5.9 million within their own country and 5.7 million fleeing to neighboring countries, creating the fastest displacement crisis and one of the largest since the Second World War.
While the invasion of Ukraine led to the largest displacement crisis in terms of scale and speed in 2022, conflicts and lack of security in other parts of the world have also continued or resumed.
According to the Internal Displacement Monitoring Center, the Russian invasion of Ukraine triggered the displacement of 16.9 million people - this is the highest figure ever recorded for any country.
The National Bank of Ukraine expects that the repatriation may not start until next year. According to the NBU's forecast, by the end of 2025, there will still be 5.9 million Ukrainians living abroad.