UN Food Agency's World Price Index hits lowest level in over two years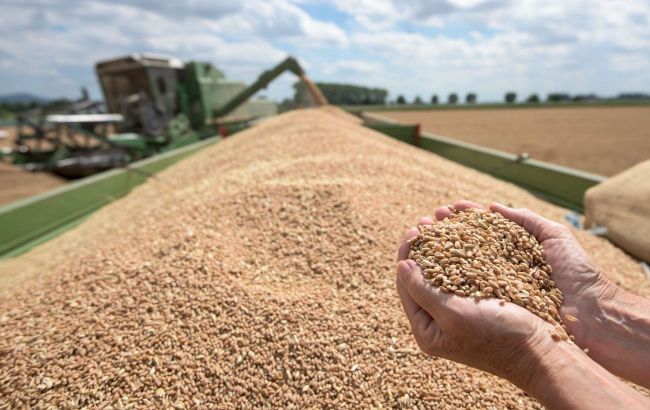 Global food prices have reached their lowest level in two years (Getty Images)
The index averaged 122.3 points in June, down 1.4% from May and 23.4% from its peak in March 2022.


The FAO Cereal Price Index declined 2.1 percent from May. International coarse grain quotations in June decreased by 3.4 percent, driven mostly by increased maize supplies from ongoing harvests in Argentina and Brazil and improved output prospects in key producing areas of the United States of America. International wheat prices dropped by 1.3 percent, as harvests began in the Northern Hemisphere, influenced by ample supplies and a lower export tax in the Russian Federation, along with improved conditions in the U.S.
The FAO Vegetable Oil Price Index declined by 2.4 percent from May, as lower world prices of palm and sunflower oils more than offset increases in quotations for soy and rapeseed oil, influenced by weather conditions in major growing regions.

The FAO Dairy Price Index declined by 0.8 percent in June, led by lower international cheese prices, even as world butter prices rose, driven by active demand for spot supplies, mainly from the Middle East.

The FAO Sugar Price Index declined by 3.2 percent, its first drop after four consecutive monthly increases, mainly triggered by good progress of the sugarcane harvest in Brazil and sluggish global import demand, particularly from China.
The FAO Meat Price Index was virtually unchanged in June, with poultry meat prices rising on the back of high import demand from East Asia amid ongoing supply challenges linked to the widespread avian influenza outbreaks. International pig meat prices also rose, while those of bovine and ovine meats dipped due to increased exportable availabilities from Oceania.
Prices in Ukraine

Price growth in Ukraine is slowing down faster than projected by the National Bank of Ukraine (NBU). Increased food supply, strengthening of the hryvnia on the cash foreign exchange market, and improved expectations contribute to a deceleration in inflation rates. According to NBU estimates, annual inflation in June fell below 15%.
According to NBU forecasts, food inflation in Ukraine will remain high this year due to ongoing price increases for fruits and vegetables caused by expected crop reductions, as well as the effects of rising fuel costs in the second half of the year.