'Handful of donations' won't fix the situation - UN Chief on Putin's 'free grain offer'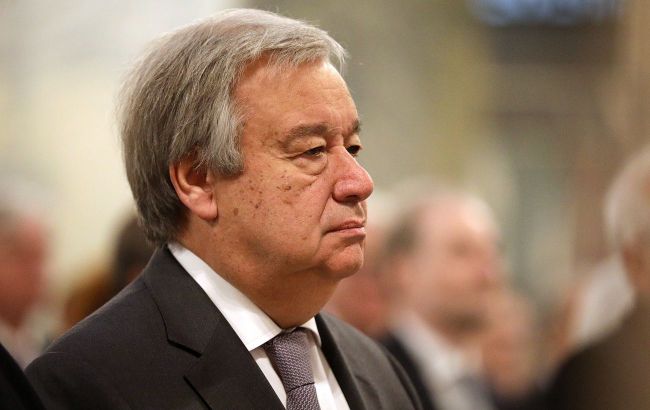 Secretary-General of the United Nations António Guterres (Photo: Getty Images)
A "handful of donations" from Russia will not be able to mitigate the dramatic consequences of terminating the "grain deal", according to statement by the Secretary-General of the United Nations, António Guterres, cited by Reuters.
"It is clear that when taking out of the market millions and millions of tonnes of grains it is clear that ... will lead to higher prices. So it's not with a handful of donations to some countries that we correct this dramatic impact that affects everybody, everywhere," he stated.
Guterres also added that any increase in food prices now will be "paid by all and everywhere - primarily by developing countries and vulnerable people in middle-income and even developed countries."
Putin's proposal
Russian dictator Vladimir Putin told African leaders that he will gift them tens of thousands of tons of grain over the next few months, despite Western sanctions that he said complicate grain and fertilizer exports.
Russian grain and fertilizer exports are not subject to Western sanctions, but Moscow stated that restrictions on payments, logistics, and insurance pose obstacles to deliveries.
"Grain deal"
As part of the "grain deal" aimed at addressing the global food crisis exacerbated by Russia's invasion of Ukraine in February 2022, approximately 33 million tons of Ukrainian grain were exported.