Ukranian military advanced in Bakhmut direction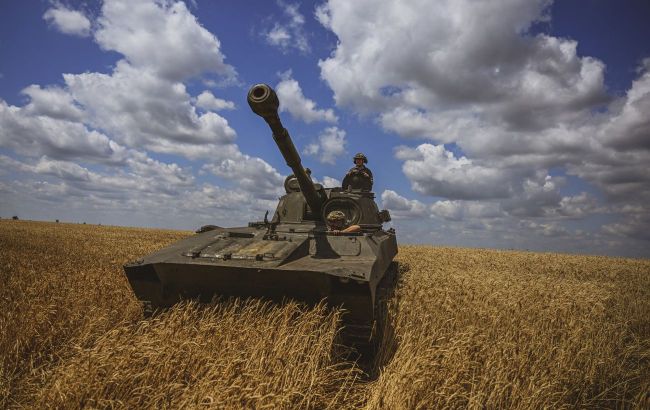 The Ukrainian Armed Forces have liberated 7 square kilometers in the Bakhmut direction, while the Russian Federation is advancing near Kupiansk (Photo: Getty Images).
During the week, the Ukrainian Armed Forces managed to liberate 7 square kilometers in the Bakhmut direction. However, since the end of the week, the occupiers have been actively advancing in the Kupiansk direction with the intention of displacing the Ukrainian Armed Forces beyond the Oskil River, according to the Deputy Minister of Defense Hanna Maliar's statement on Telegram.
The situation in the Bakhmut direction
According to Hanna Maliar, offensive operations are ongoing in the Bahmut direction.
"On the southern flank around Bahmut, we made daily progress throughout the past week. As a result of improved operational (tactical) positioning and alignment of the front line, we have liberated an area of 7 square kilometers in the Bahmut direction over the past week," she stated.
Maliar mentioned that a total of 31 square kilometers have been liberated on this front during the entire offensive.
The situation in the Kupiansk direction
"The enemy has been actively advancing since the end of last week in the Kupiansk direction of the Kharkiv region. Our forces are on defense and are putting up strong resistance. The situation is challenging, and intense battles are currently taking place," explained the Deputy Minister of Defense.
Enemy tactics
As described by Maliar, the adversary is currently searching for weak points in the Ukrainian forces' defense and actively conducting assault operations in the areas of populated settlements such as Masyutivka and Novoselivske to displace Ukrainian units beyond the barrier line of the Oskil River.
"The enemy has two objectives: to regain lost positions and to force us to redirect reserves from other directions," Maliar explained.
Lyman direction
In the Lyman direction, the enemy continued their unsuccessful assault operations in an attempt to displace the Ukrainian military from the Serebryansky forest area, but they did not succeed.
Frontline situation
As of the morning, Russia is focusing its main efforts on the Kupiansk, Lyman, Bakhmut, Avdiivka, and Marinka directions. The Ukrainian army carried out 15 strikes on the concentration areas of enemy personnel. In particular, the Ukrainian Armed Forces continue to make progress in the Bakhmut and Berdiansk directions.