Ukrainians' intolerance toward corruption increased dramatically during war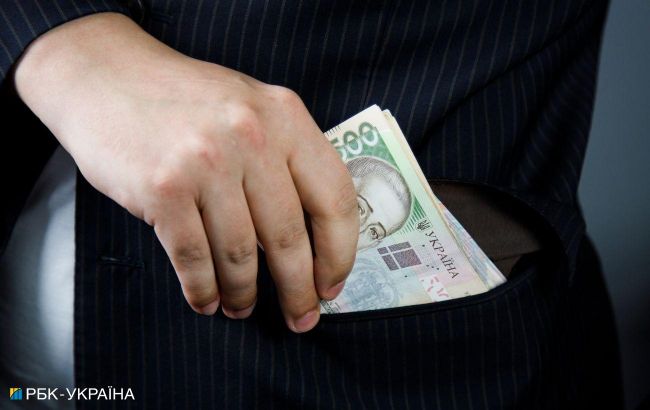 Corruption is the second main issue after the war (Photo: Vitalii Nosach, RBC-Ukraine)
The survey reveals that 53% of respondents believe such actions can never be justified, compared to 42% in both 2018 and 2021.
Corruption is considered a very serious issue for Ukraine by 89% of respondents, being second only to Russia's full-scale invasion in terms of significance.
Social scientists note that Ukrainian society has divided in its assessment of corruption levels after the start of the full-scale war: slightly over one-fifth of Ukrainians believe corruption has increased since February 2022, slightly less than one-fifth think it has decreased, and more than one-third believe corruption levels have remained the same.
According to the survey, 94% perceive corruption to be to some extent prevalent. Although the percentage of Ukrainians who view corruption as "very widespread" has decreased by more than 20% compared to 2018 and 2021, there has been no significant change in the overall perception of corruption prevalence in Ukraine.
The survey was commissioned by the "Join In!" Public Activity Support Program in collaboration with the USAID Project "Collaboration for the Empowerment of Anti-Corruption Leaders in Ukraine" (SACCI, Support to Anti-Corruption Champion Institutions) and conducted by the Kyiv International Institute of Sociology. It excluded regions occupied by Russia and targeted both internally and externally displaced individuals. The survey took place from December 2022 to February 2023 and involved 10,117 participants. The margin of error is 1.5%.
Ukrainians express the highest levels of distrust in the judiciary system (70%), political parties (68%), and government officials (67%).
Additionally, Ukrainians lack trust in:
the Prosecutor's office (60%);
the Verkhovna Rada (56%);
the National Agency for the Prevention of Corruption (NAPC) - 55%;
the National Anti-Corruption Bureau of Ukraine (NABU) - 54.5%;
the Specialized Anti-Corruption Prosecutor's Office - 54%;
commercial banks - 54%;
the Ukrainian government - 52%.