Ukrainians from Russian-occupied territories stuck on Georgia-Russia border: What MFA says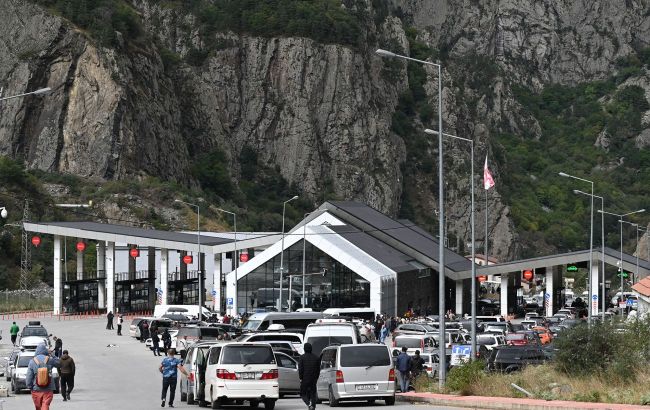 Ukrainians from Russian-occupied territories stuck on Georgia-Russia border (Getty Images)
The Ministry of Foreign Affairs of Ukraine is trying to return six Ukrainian citizens who are currently "stuck" on the Georgia-Russia border, they were previously "evacuated" to Russia from occupied territories, as the MFA press service told RBC-Ukraine.
"The Ministry of Foreign Affairs, along with relevant Ukrainian authorities, is handling the case of these six Ukrainians currently located on the Russian-Georgian border," the statement says.
According to available information, these citizens had been serving sentences in temporarily occupied Ukrainian territory and were taken to Russia by the Russian occupying army.
"As of now, their identities and the legal aspects of serving sentences determined by the court are being verified, and the issue of their return to Ukraine is being processed," the press service added.
What happened
As it was reported by News Georgia, six Ukrainians have been in the buffer zone at the Verkhniy Lars checkpoint for a week now. They are unable to enter Georgia and refuse to return to Russia.
These individuals had been in occupation in the Kherson region and were "imprisoned" by Russian occupiers. Later, they were taken to Russia to "serve out" their sentences. One of them is a Ukrainian who entered Russia and ended up in a filtration camp.
Local media reports that "the Georgian side immediately offered assistance to the Ukrainian embassy to allow these people to pass through their territory and be directed to Ukraine." Allegedly, a special meeting was held with Ukraine's representative Oleksandr Shulha, who, in turn, informed that he had sent information to Kyiv and was awaiting instructions.
Currently, volunteers are trying to assist these Ukrainians by organizing the delivery of food, medicine, and other essential goods to them.