Ukrainians cannot enter Poland: Why border guards refusing entry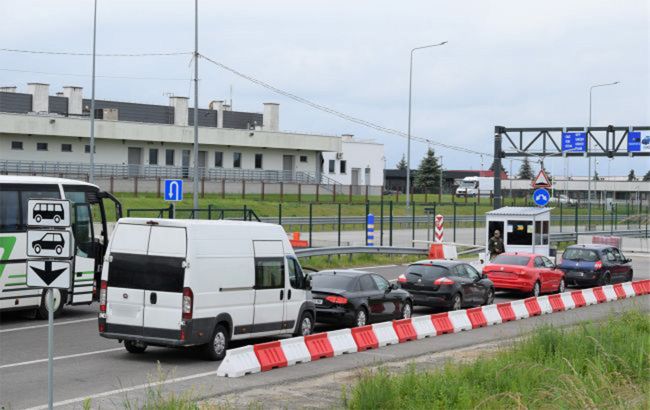 Rules for crossing the border with Poland in 2023 (photo: facebook.com/zachidnuy kordon)
When crossing the border, Ukrainians most often travel to the neighboring country of Poland. However, many may be denied entry due to several violations. What rules should be followed when crossing the border - read below.
Why you may be denied entry at the border
Ukrainians actively share their border-crossing experiences on social media. Many have questions about what can be brought into the country.
It is precisely because of violations of the rules for importing certain groups of goods that you can be denied entry at the border altogether. Therefore, it is essential to know what is allowed to be carried across the border and what is prohibited.
What can be transported across the border:
Cigarettes - 2 packs, e-cigarettes - two pieces, cigars - 10 pieces, tobacco - 50 grams
Alcohol - up to 5 liters of beer, one liter of strong spirits, low-alcohol products - up to 2 liters
Vegetables, fruits - up to 5 kilograms
Honey - up to 2 kilograms
Coffee - up to 0.5 kilograms
Medicines - sedative drugs and other strong medications require a prescription
Technology - one item each
Baby food - up to 2 kilograms
Seafood and fish - up to 5 kilograms
Sandwiches for consumption during the journey
Cakes, baked goods, candies - up to 2 kilograms
Pet food - up to 2 kilograms
Cash - up to 10,000 dollars
You cannot bring in:
meat
dairy products
canned goods
weapons
chemical and toxic substances
pornographic materials
If you violate these border crossing rules, your items may be confiscated, and you may be fined from 50 to 100 euros.
Personal items that can be imported will not be subject to tax if their value does not exceed:
for individuals under 15 years old - 150 euros
for individuals over 15 years old - 300 euros
Changes in border crossing by train
On September 8, infrastructure repair work began in Przemysl, so the train schedule has changed.
Trains No. 73/74 Kharkiv - Przemysl and No. 89/90 Kyiv - Przemysl will temporarily not operate between Ukraine and Poland. These changes will last until October 6.
In addition, for one month, every Friday and Saturday, two Intercity+ trains will run No. 705/706 Kyiv - Przemysl and No. 707/708 Kyiv - Przemysl.
The schedule of several other trains will also change:
No. 54 Przemysl - Kyiv. It will now depart from Poland at 13:45 and arrive in Kyiv at 05:34.
No. 36 Przemysl - Odesa. It currently departs at 13:45 and arrives in Odesa at 08:10.