Ukrainian troops eliminate nearly 500 Russians, 13 terrorists surrender on Tavria front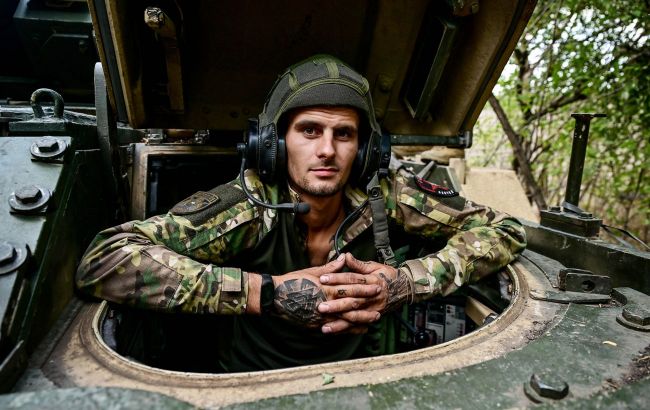 Ukrainian troops eliminate nearly 500 Russians, 13 terrorists surrender on Tavria front (Getty Images)
The enemy carried out 7 airstrikes, engaged in 51 combat clashes, and conducted 759 artillery strikes.
Avdiivka direction
Terrorists continue to try to encircle Avdiivka, but Ukrainian soldiers are holding the defense steadfastly. The enemy unsuccessfully advanced in the areas of Keramik, Novokalynove, Stepove, Avdiivka, Tonenke, and Opytne in the Donetsk region. The Ukrainian Armed Forces repelled more than 15 attacks.
Maryinka direction
The enemy attempted to advance in the areas of Maryinka and Novomykhailivka in the Donetsk region, where Ukrainian soldiers repelled more than 20 enemy attacks.
Shakhtarsk direction
The Ukrainian Armed Forces repelled all enemy attacks near Zolota Nyva and Staromaiorske in the Donetsk region.
Zaporizhzhia direction
The enemy tried to regain lost positions west of Verbovе in the Zaporizhzhia region but was unsuccessful.
Achievements of the Ukrainian military
"The Ukrainian Defense Forces continue to conduct an offensive operation in the Melitopol direction, causing losses to the occupying forces in personnel and equipment, and exhausting the enemy along the entire front line," the statement reads.
Missile forces and artillery units completed 1217 fire missions. Enemy losses amounted to 489 individuals, including 13 terrorists who surrendered.
Additionally, 25 units of enemy military equipment were destroyed, including 8 tanks; 3 armored personnel carriers (APCs); 10 drones (unmanned aerial vehicles); and 4 vehicles.
"5 ammunition depots were also destroyed," the statement says.
Enemy losses in the war
According to the latest data from the General Staff of the Armed Forces, over the past day, the Ukrainian military eliminated about 660 Russian terrorists. Since the beginning of the war, Russia has lost nearly 299,000 personnel.