Ukrainian troops destroy 34 units of enemy eqpt, capture Russians on Tavria front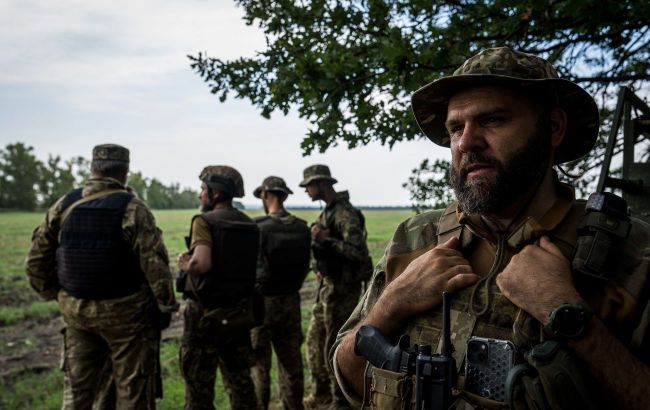 Ukrainian troops destroy 34 units of enemy eqpt, capture Russians on Tavria front (Getty Images)
Over the past day, on October 14th, Ukrainian soldiers carried out 1,607 fire missions on the Tavria front. The military eliminated 644 Russians and took 6 as prisoners, according to the Defense Forces of the Tavria front.
During the past day, the Russians:
Conducted 28 airstrikes and 3 missile strikes.
Engaged in 34 combat clashes.
Launched 898 artillery bombardments.
Avdiivka front
The Russians continue their attempts to break through the defense but have been unsuccessful. Ukrainian soldiers repelled about 15 enemy attacks in the areas of Avdiivka, Tonenke, and Pervomaiske in the Donetsk region.
Maryinka front
Ukrainian soldiers successfully repelled around 10 enemy attacks in the Maryinka area of the Donetsk region.
Shakhtarsk front
There were no enemy assaults in the Shakhtarsk direction.
Zaporizhzhia front
The enemy unsuccessfully attempted to regain lost ground near Robotyne and Verbove.
Achievements of Ukrainian soldiers
Throughout the day, Ukrainian soldiers completed 1,607 fire missions. Enemy losses included 644 individuals, with 6 surrendering as prisoners. Additionally, 34 pieces of enemy military equipment were destroyed, including:
3 tanks.
11 armored personnel carriers (APCs).
5 artillery systems, including 1 self-propelled artillery unit 2S19 Msta-S and 1 towed howitzer 2A36 Giatsint-B.
1 anti-aircraft system.
4 unmanned aerial vehicles (UAVs).
8 vehicles.
"Also, 3 enemy ammunition depots were destroyed," the press service added.
Russian losses in the war
According to data from the General Staff, in the past day, Ukrainian soldiers have eliminated another 880 Russian terrorists. Since the beginning of the full-scale invasion, the enemy has lost approximately 287,770 personnel.