Ukrainian troops advance on southern flank of Bakhmut, says General Staff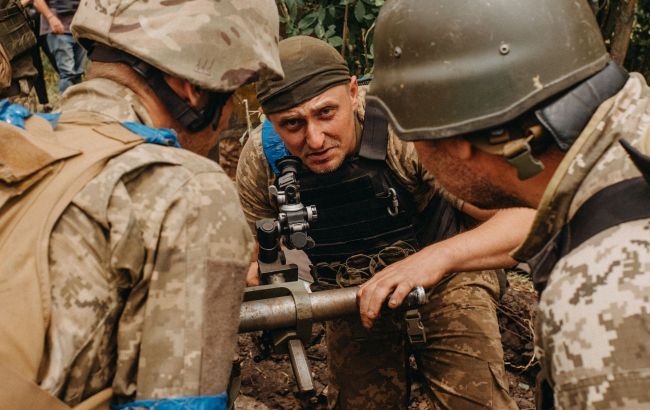 Ukrainian military forces proceed to advance on two fronts (Getty Images)
Ukrainian military forces proceed to advance on two fronts. The Armed Forces of Ukraine (AFU) have made progress near Bakhmut and in the Zaporizhzhia region, Spokesperson for the General Staff of the Armed Forces of Ukraine Andrii Kovalov said to Ukrainian TV.
Ukrainian soldiers continue to push the enemy in the Melitopol, Berdiansk and Bakhmut directions.
Kovalov added that in the Zaporizhzhia region, Ukrainian troops have achieved success in two areas near the Orikhiv settlement.
"On the Novodanylivka - Shyroka Balka and Novotokmachka - Novopokrovka directions, we have been successful and are consolidating our positions. We are delivering artillery strikes on identified enemy targets and conducting counter-battery measures," he said.
(deepstatemap.live)
Ukrainian forces are also continuing offensive operations north and south of Bakhmut. According to the spokesperson, there has been a partial success on the southern flank, and they are consolidating their positions.
At the same time, Ukrainian defenders continue to hold back the enemy's advance in the Kupiansk, Lyman, Avdiivka, and Maryinka directions. Russian forces are attempting to breach the AFU's defenses and are deploying reserves, but Ukraine is repelling the attacks.
Ukraine's offensive
In recent weeks, Ukrainian military forces have intensified their attacks near Bakhmut, to the south and north of the city. The AFU also continues to push Russians in the Melitopol and Berdiansk directions.
According to the General Staff of the AFU, the occupiers are attacking near Avdiivka, Maryinka, and along the Lyman-Kupiansk direction.
ISW analysts note that the AFU is conducting offensive operations on the administrative border between the Zaporizhzhia and Donetsk regions and achieving success. They also maintain positions on the left bank of the Kherson region.