Ukrainian top official explains why Russia holds 'elections' in occupied territories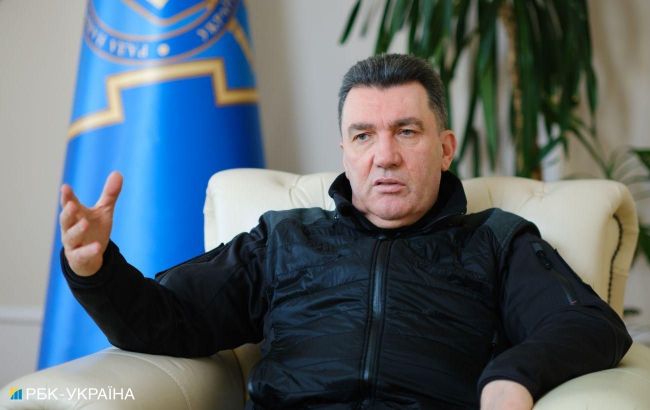 Oleksiy Danilov, Secretary of the National Security and Defense Council (Photo: Vitalii Nosach, RBC-Ukraine)
Russia aims to establish the legal framework of the Russian Federation through the so-called 'elections' in the occupied territories of Ukraine for the purpose of mobilization, according to Oleksiy Danilov, the Secretary of the National Security and Defense Council of Ukraine.
Through the so-called "elections" in the occupied territories, Russia aims to compel Ukrainians to accept Russian citizenship and mobilize them into the Russian army.
"The activities of the resistance movement, leaving the occupied territories, the destruction of occupation administrative centers and collaborators, and, most importantly, the liberation of Ukrainian land by the Ukrainian Defense Forces are comprehensive measures to ruin the plans for forced russification that have already been in Ukrainian history, starting with peter I and catherine II. It's a pity that some have forgotten this," wrote Danilov.
"Elections" in the occupied territories
On September 10th, Russia will hold elections at various levels, including by-elections for State Duma deputies, elections of regional heads, and legislative body deputies. However, the occupiers want to conduct pseudo-voting in the occupied territories of Ukraine. Pseudo-voting has already started in some occupied areas.
Previously, it was reported that Russians were registering residents of settlements in the Luhansk region for military service during the "elections."
Furthermore, occupiers are allowing Ukrainians to "vote" even without Russian passports.