Ukrainian-Swedish agreement on joint production of armored infantry fighting vehicles (BMP)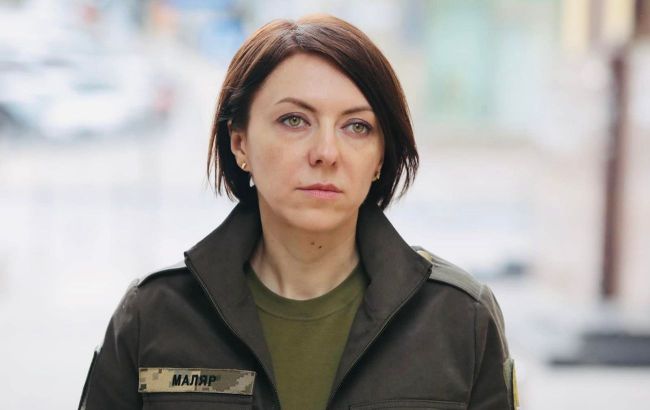 Deputy Minister of Defense, Hanna Maliar (photo: facebook.com ganna maliar)
Ukraine and Sweden have agreed on joint production of the CV-90 infantry fighting vehicle. The Deputy Minister of Defense stated that they plan to manufacture one thousand of these combat vehicles, according to Deputy Minister of Defense, Hanna Maliar.
"In the near future, the Armed Forces of Ukraine will receive many more of these vehicles, as Ukraine and Sweden have agreed on joint production of the CV-90. The immediate goal is 1000 Swedish BMPs for the Ukrainian military!" emphasized Maliar.
What is known about BMP
According to Maliar, the CV-90 infantry fighting vehicle is considered the best IFV in the world. It is designed and manufactured in Sweden and incorporates everything a modern combat vehicle should have. Its main advantage is the protection it provides for both the crew (three people) and the passengers (up to eight people), as there is no other IFV with such protection as the CV-90.
The safety of the people inside the CV-90 is ensured by strong, reinforced, multilayered armor made from rolled steel plates. On top of that, additional composite materials can be added as a third layer using attachable armor modules. This combination of protection safeguards the crew and passengers not only from bullets and shrapnel but also from mine blasts, artillery fire, and even drone attacks.
BMP CV-90 and the Armed Forces of Ukraine
The first CV-90s were delivered to the Armed Forces of Ukraine in the summer of 2023 and are already performing combat missions on the front lines.
"They were first spotted in the Lyman direction, where the enemy has been trying to break through our defenses for several months now," explained the minister's advisor.
In one of the battles, a Swedish BMP was providing cover for infantry units from tank fire when a Russian kamikaze drone called Lancet hit it. However, neither the crew nor the personnel inside were harmed – they transferred to another vehicle and continued their combat tasks.
But if it had been a Soviet BMP-1 or BMP-2 instead of the CV-90, no one would have survived because the armor on these vehicles is virtually nonexistent.
Features of Swedish equipment
The Swedish machine features effective anti-tank capabilities and a powerful automatic 40mm cannon that can fire up to 3 kilometers and has a maximum firing range of over 12 kilometers.
CV-90 utilizes a revolutionary chassis with Formula-1 technologies, where the suspension adapts itself to the terrain. This provides extremely high mobility, and rubber inserts in the tracks significantly reduce noise levels during movement.
Ukrainian defenders say that the Swedish BMP is practically inaudible at a distance of 200 meters.
Last month, Ukrainian President Volodymyr Zelenskyy announced that Ukraine and Sweden have agreed to produce and repair BMP CV-90 on Ukrainian territory.