Ukrainian soldiers destroy enemy Orlan-10 with Stinger - Video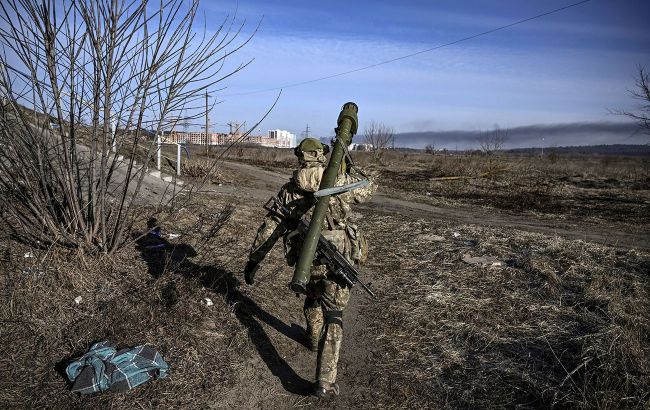 Russian Orlan drone shot down by Ukrainian military (Photo: Getty Images)
"We eliminate enemy UAVs quickly and efficiently," the statement said.
The soldiers from the 8th Special Operations Regiment discovered an enemy drone in the Donetsk region.
"With one accurate shot from the Stinger MANPADS, they destroyed the Russian UAV Orlan-10," the Special Operations Forces added.
Ukrainian Armed Forces eliminate the enemy
As of the morning of October 25, Russia's losses in the war in Ukraine amounted to 800 occupiers, with the total number of losses in the Russian army since the beginning of the invasion reaching 296,310 military personnel. In addition, the Ukrainian Armed Forces destroyed 44 artillery systems and 28 armored vehicles.
During the past 24 hours on October 24, Ukrainian soldiers carried out 1,228 fire missions on the Tavria sector, destroying 27 units of Russian equipment.
Special Operations Forces soldiers managed to destroy Russian equipment worth $25 million.