Ukrainian Security Service unveils video of frontline operations: destroyed tanks and more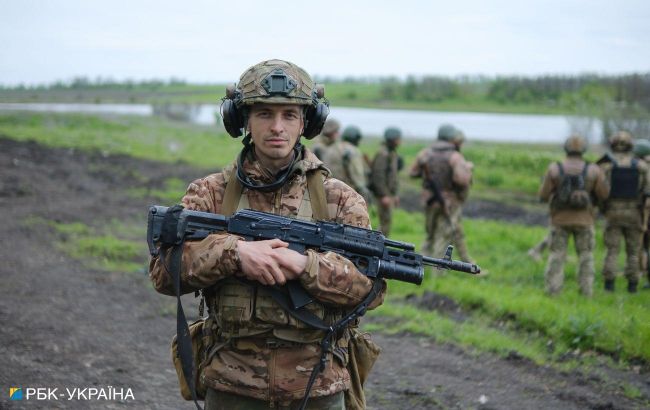 Ukranian soldiers ( Photo: Vitalii Nosach - RBC-Ukraine)
Over the past week, the special forces of the Security Service of Ukraine (SSU) have successfully destroyed enough enemy targets with drones to unsettle the Russian military command, according to the Telegram channel of the Security Service of Ukraine.
According to the press service, the soldiers of the SSU's Center for Special Operations "A" have destroyed the following over the past week:
1 MLRS Solntsepyok ("Sunheat");
13 tanks of various modifications;
8 artillery systems and 2 multiple rocket launchers;
2 anti-aircraft missile systems and 3 electronic warfare systems;
11 armored vehicles and 32 units of automotive equipment;
1 video surveillance complex;
28 defensive structures and 4 firing positions.
"The SSU's special forces, in cooperation with fellow artillerymen from the Ukrainian Armed Forces, have dealt with 255 Russian personnel and approximately 30 units of equipment and other targets," the press service adds.
Losses of Russia in the war
According to the data from the General Staff of the Ukrainian Armed Forces, Ukrainian soldiers have eliminated another 390 Russian military personnel in the past 24 hours. Since the start of the full-scale war, Russia has lost around 245,220 soldiers.