Ukrainian refugees massively returning home from Poland: What's the reason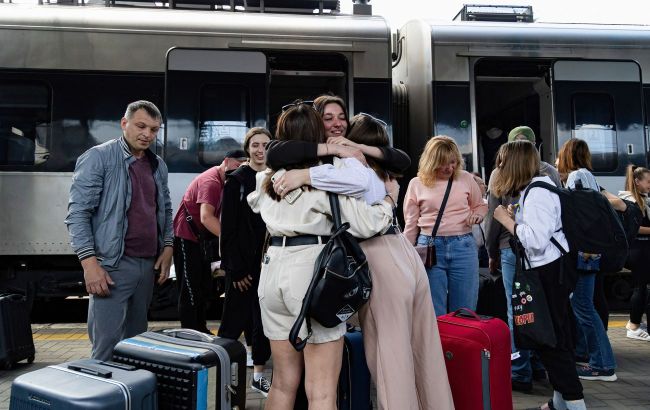 Ukrainian refugees massively returning home from Poland (Getty Images)
Poland is witnessing a decline in the Ukrainian refugee number, with expectations of fewer Ukrainian children attending Polish schools in the upcoming fall. One of the reasons for refugees departing from Poland is their decision to return to Ukrainian schools, according to Ukrayina.pl.
At the beginning of 2023, there were 955,000 Ukrainians in Poland with PESEL UKR status. Currently, there are fewer refugees, estimated to be 15-20% less, as noted by Myroslav Skirka, the head of the Association of Ukrainians in Poland.
"Many refugees planned to return to Ukraine after the end of the school year so that their children could return to Ukrainian schools in September," he explained.
These plans to leave Poland despite the war are related to the fact that Polish schools lack important subjects that are taught in Ukrainian schools.
"This includes, among other things, the Ukrainian language and the history of Ukraine. The longer the break in teaching such subjects, the harder it will be for these children to return to Ukrainian schools," said Skirka.
According to him, those who have stayed in Poland are primarily refugees who intend to live there for an extended period or settle permanently. A significant part of them are educated and well-off individuals.
"73% of adult refugees from Ukraine have found legal employment in Poland, and over 30,000 people from this group have established companies in this country," he noted.
However, some refugees are leaving Poland for Germany. This is due to better social benefits and free housing. Previous surveys indicate that 37% of refugees would like to stay permanently in Germany, while in Poland, it's about 19%.
Meanwhile, Polish entrepreneurs are urging the government to take measures to encourage Ukrainian refugees to stay in Poland, as this is crucial for reducing the labor shortage.