Ukrainian Railways cancel some trains to Przemysl: what is the reason and how to get to Poland?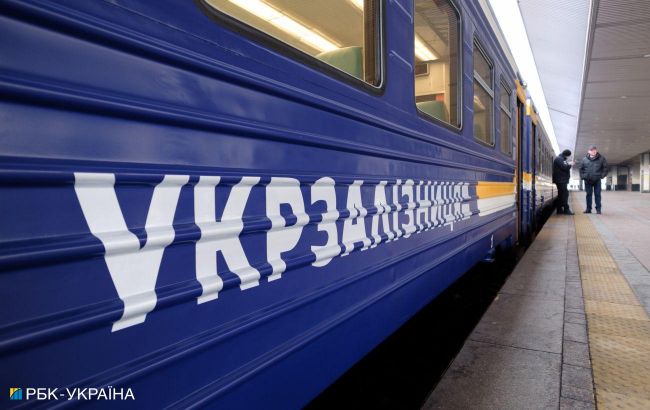 Some trains from Ukraine to Przemysl will be canceled from September to October (Vitalii Nosach, RBC-Ukraine)
Starting September 8, Polish Railways will begin scheduled infrastructure repairs in Przemyśl. Due to this, trains #89/90 Kyiv - Przemyśl and #73/74 Kharkiv - Przemyśl will be canceled from September 7 to October 6, reports the press service of Ukrzaliznytsia (Ukrainian Railways).
Starting from September 3, Ukrainian Railways will introduce a new Train No. 119/120 connecting Kyiv and Helm. This new addition marks the third daily train route to the city.
This train will depart from Kyiv at 06:28 AM and arrive at Helm at 5:27 PM, aligning with the Polish train connection to Warsaw at 6:12 PM. The return train will depart from Helm at 10:23 AM, connecting with the Warsaw-Helm train at 6:05 AM, and arriving back in Kyiv at 10:45 PM.
Additionally, only two Intercity+ trains will continue to run on Fridays and Saturdays during the month of repairs in Poland (i.e., departures from Kyiv on September 7-8, 14-15, 21-22):
The existing Train No. 705/706: Kyiv-Przemyśl.
The new Train No. 707/708: Kyiv-Przemyśl (departing from Kyiv at 10:17 PM and arriving in Przemyśl 06:23 AM, and returning from Przemyśl at 11:15 AM and arriving in Kyiv at 8:41 PM).
During these six days, the following train services will be canceled: Train No. 53/54: Kyiv to Przemyśl, Train No. 89/90: Kyiv to Przemyśl, Train No. 31/32: Zaporizhzhia to Przemyśl, Train No. 35/36: Odesa to Przemyśl, Train No. 73/74: Kharkiv to Przemyśl, and Train No. 715/716: Kyiv to Przemyśl.
The maintenance schedule in September will also impact the Trains No. 54 and No. 36:
Train No. 54, Przemyśl to Kyiv, will depart from Przemyśl at 1:45 PM (instead of 8:28 PM) and arrive in Kyiv at 5:34 AM (instead of 9:00 AM). \
Train No. 36, Przemyśl to Odesa, will depart at 1:45 PM (instead of 8:28 PM) and arrive in Odesa at 8:10 AM.
Despite the maintenance near Przemyśl, Ukrainian Railways assures travelers that the number of available rail seats to Poland will actually increase by about 100 in September, thanks to the new Helm route (except 3 weekends). Moreover, if the popularity of the third Helm route is confirmed and further coordinated after the maintenance works in October, the number of train tickets to Poland will rise by 10%, according to the Ukrainian Railways press service.