Prices in Ukraine in upcoming months: Ministry of Economy forecast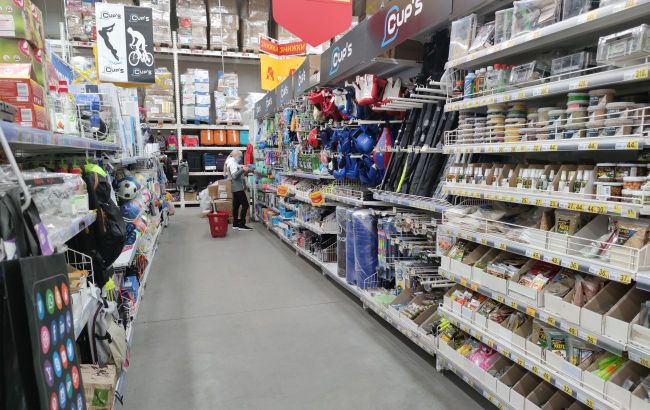 Prices in Ukraine will grow more slowly in the coming months (Photo: RBC-Ukraine, Vitalii Nosach)
The increase in electricity tariffs for households in June 2023 became the dominant factor in the 0.8% monthly rise in consumer prices. Meanwhile, according to the Ministry of Economy's Inflation review for June 2023, the decreasing trend will persist.
According to the ministry's data, the administrative increase in electricity tariffs for households by 69.7% (to 2.64 UAH/kW·hr) led to an overall price level increase of 11.9% in the "Housing, water, electricity, gas, and other fuels" category (contribution to overall consumer inflation - 1 pp).
"Meanwhile, the key counterbalance to the growth, as expected in the summer month, was seasonality," the Ministry of Economy noted.
In the conditions of the war, the demand remains restrained, and the supply of most essential food products is sufficient.
Hence, prices are not increasing as rapidly. The price dynamics for most items in the consumption structure continued to show a trend of slowing growth, confirmed by the deceleration of annual indicators - 12.8% in June (compared to 15.3% the previous month), as stated by the Ministry of Economy.
The ministry's assessment of the prospects for consumer price dynamics has not significantly changed compared to the previous outlook.
"Thus, it is expected that the trend of gradually decreasing the annual inflation rate will continue, despite its certain monthly volatility," the Ministry of Economy added.
Previously, the National Bank of Ukraine (NBU) significantly improved its inflation forecast. The NBU expects consumer prices to increase by 10.6% by the end of 2023. In April, the NBU anticipated inflation at the level of 14.8%.