Ukrainian Presidential Office tells about the "grain corridor" fate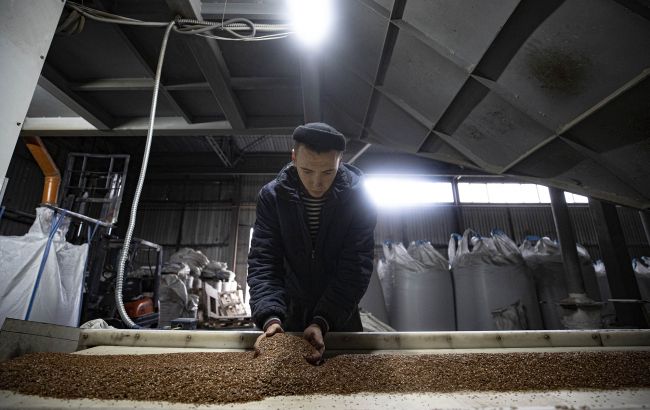 Ukrainian Presidential Office tells about the "grain corridor" fate (Photo: Getty Images)
Ukraine will continue to do everything possible to export its food products, even despite Russia's decision to withdraw from the "grain deal," said the Head of the Office of the President of Ukraine, Andriy Yermak, during a meeting with journalists.
He reminded that Ukraine's agreements with Türkiye and the UN regarding the "grain corridor" have been extended. Currently, the main issue lies within the framework of the agreement between the UN, Türkiye, and Russia.
According to Yermak, Ukraine has fulfilled all the conditions within the agreements. However, the additional requirements demanded by Russia are reminiscent of KGB (the main security agency for the Soviet Union) methods.
"Ukraine has already stated that blackmail won't work with us. We see that Turkey is working to restore the operation of the 'grain corridor.' If that doesn't succeed, Ukraine will do everything in its power to ensure our grain reaches where it's needed," the head of the Office of the President emphasized.
Russia's withdrawal from the "grain deal"
A few weeks ago, the press secretary of the Russian President, Dmitry Peskov, stated that his country is "suspending" its participation in the "grain agreement" until all its conditions are met. Consequently, the export of Ukrainian grain via the Black Sea was halted.
Following this, Ukrainian President Volodymyr Zelenskyy proposed to Türkiye and the UN to continue transporting Ukrainian grain through the Black Sea without Russia's involvement. The head of the state mentioned that our government is preparing a detailed plan for this purpose.
Moreover, the U.S. Ambassador to the UN, Linda Thomas-Greenfield, recently noted that Russia might be ready to negotiate about resuming its participation in the "grain deal."