Ukrainian President's Office compares Russia to ISIS: 5 steps to respond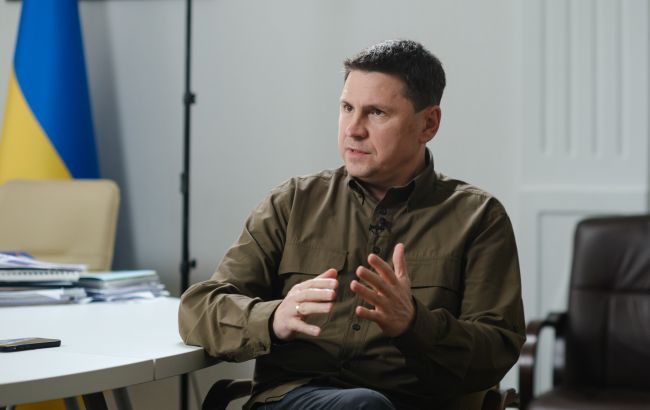 The Head of the Office of the President of Ukraine, Mykhailo Podoliak (Photo: RBC-Ukraine, Vitalii Nosach)
As noted by Podoliak, the terrorist country aims to:
Destroy the "grain deal."
Close off any access for Ukraine to the Black Sea.
Intercept the global information flow to minimize discussing the terrorist country's internal issues.
Intimidate through terrorism and force discussions on their actions.
Actualize their hatred towards Ukraine.
In particular, the Head of the President's Office, Andriy Yermak, explained how the world should react to Russia's latest act of terrorism:
Provide long-range missiles to Ukraine that can neutralize the enemy's ability to carry out such strikes.
Supply more advanced air defense systems to protect the skies and cities of Ukraine.
Strengthen economic sanctions against Russia and hinder the functioning of their military-industrial complex.
Isolate Russia internationally, both by Western countries and Global South nations.
Support the demilitarization of temporarily occupied Crimea.
Night shelling of Odesa
After withdrawing from the "grain trade agreement," Russia intensified its attacks on Southern Ukraine. During the night, the enemy launched another strike on Odesa and the region using cruise missiles such as "Onyx," X-22, and "Kalibr." The shelling caused damage to civilian objects and residential buildings.
Additionally, during this attack, the Spaso-Preobrazhenskyi Cathedral was damaged.