Ukrainian peace formula - Zelenskyy and UN Secretary-General discuss preparations for a new meeting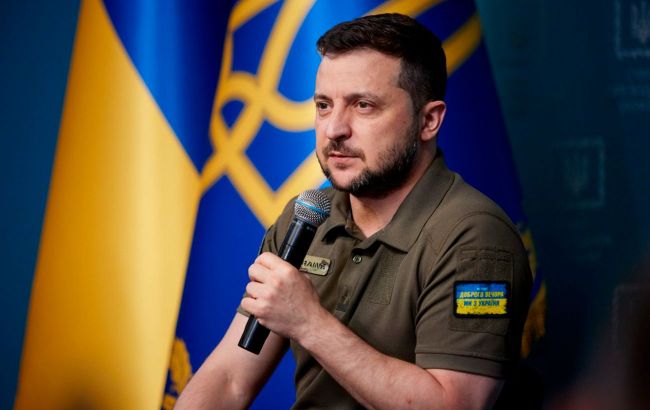 Ukrainian President Volodymyr Zelenskyy (Photo: RBC-Ukraine, Vitalii Nosach)
Ukrainian President Volodymyr Zelenskyy discussed the preparation for a new meeting to discuss the Ukrainian peace formula with the UN Secretary-General Antonio Guterres, according to the President's telegram channel.
Zelenskyy emphasized the active participation of the UN in implementing the peace formula and the willingness to send a representative of the organization to the next meeting of diplomatic and security advisers, which is crucial for Ukraine.
Zelenskyy noted that after the advisers' meeting in Jeddah, it is essential for the next event to be equally successful and produce concrete results. To achieve this, maintaining the support of Global South countries is crucial, and Ukraine dramatically relies on the UN for this.
The President also shared with Guterres the functioning details of the alternative grain corridor through the Black Sea and information about the continuation of the Grain from Ukraine initiative.
They extensively discussed the situation in the Middle East and the necessary humanitarian efforts to assist the civilian population.
Zelensky also expressed gratitude for the work of the UN team in Ukraine in humanitarian response, particularly for the $435 million winter preparedness plan.
Ukrainian Peace Formula
In November of the previous year, Zelenskyy proposed a peace formula to stop Russia's full-scale invasion. The UK, the U.S., Canada, Japan, Germany, France, Italy, Portugal, Poland, Finland, the Baltic countries, and others have already supported the formula.
Negotiations on the peace formula have occurred in Copenhagen and Jeddah, involving representatives from over 40 countries, including India, Brazil, Indonesia, Egypt, Mexico, and China.
Andriy Yermak, the Head of the Office of the President of Ukraine, stated after the Jeddah summit that some representatives had different views. Still, all countries showed commitment to the principles of the UN Charter, international law, and respect for states' sovereignty and territorial integrity.
The third international meeting of advisers working on supporting the Ukrainian peace summit could take place in Turkey.