Ukrainian parliament urges international community not to recognize Russian elections in occupied territories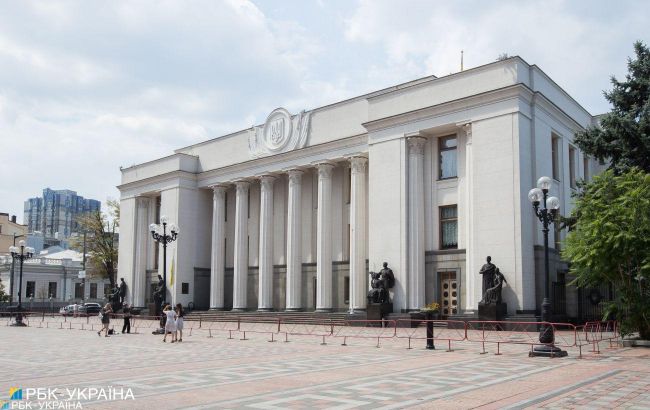 Ukrainian parliament urges international community not to recognize Russian elections in occupied territories (Photo: Vitalii Nosach, RBC-Ukraine)
According to the Telegram channel of Ukrainian lawmaker Oleksiy Honcharenko, Ukrainian Verkhovna Rada (parliament) has issued a call to the global community urging them not to recognize the so-called "regional elections" planned by Russia on the occupied territories of Ukraine. This call was backed by 287 members of parliament and seeks to address several key points.
Verkhovna Rada's appeal is directed towards the parliaments of various countries, world governments, and international organizations.
The key points of the appeal are as follows:
Non-recognition of Legitimacy: The Ukrainian Parliament calls for the non-recognition of the legitimacy of any elected bodies within Russia if they include "representatives" from the occupied territories.

Exclusion from International Organizations: The Rada also urges the exclusion of Russian delegations from all levels of international organizations and their parliamentary structures.

Confirmation of Illegitimate Actions: The appeal highlights that Russia's unlawful actions further confirm the impossibility of peaceful negotiations until a complete withdrawal of Russian forces from internationally recognized Ukrainian territory.

Support for Criminal Prosecution: The Ukrainian Parliament advocates for the criminal prosecution of individuals involved in organizing illegal elections, conducting agitation, running for office, observing, or participating in any unlawful electoral processes.
"Elections" in occupied territories:
Notably, on September 10, Russia is set to hold elections of various levels, including by-elections for State Duma deputies, regional governors, and legislative body members. The Putin regime also intends to carry out these "elections" on the occupied territories of Ukraine, specifically in Donetsk, Luhansk, Kherson, and Zaporizhzhia regions.
According to British intelligence reports, Russia aims to depict the occupied territories as integral parts of its domain, hence the plan to orchestrate mock "elections" on the same day as Russia's domestic elections.
In late May, Russia amended its laws to allow for elections to be held in the occupied territories, thus altering the legal framework to facilitate this action.