Ukrainian parliament introduces tax on excess profits of banks: UAH 10 bln to the budget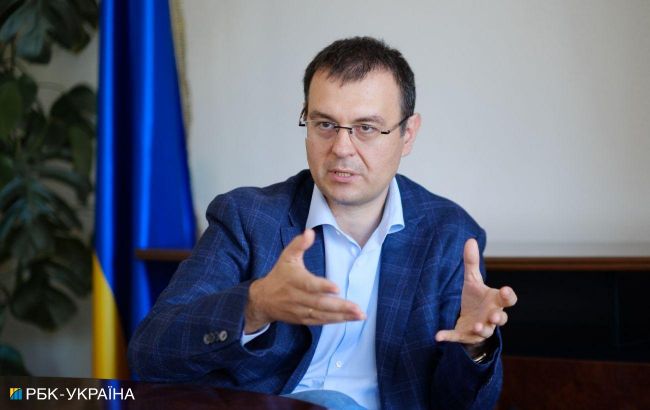 Chairman of the Committee on Finance Danylo Hetmantsev (Photo: Vitalii Nosach/RBC-Ukraine)
A bill will be submitted to the Verkhovna Rada of Ukraine proposing to tax the net interest income of banks at a rate of 5%, in addition to the corporate income tax paid by enterprises, according to the Chairman of the Committee on Finance, Danylo Hetmantsev.
"If the proposed model from the bill is introduced, additional budget revenues 2023 could amount to approximately 10 billion hryvnias," he wrote.
According to his data, during the first half of 2023, banks' interest income reached 141 billion hryvnias, including operations with government securities accounting for 73.5 billion hryvnias. Net interest income for the same period amounted to 93.6 billion hryvnias. This represents a 75% increase compared to the first half of 2021.
"Thus, the growth of operations with government securities led to record extra profits for the banks," he added.
Project №9656 proposes to allocate the money to the general budget fund. It is envisaged that the windfall tax will be in effect during 2024-2026.
As the deputy noted, "a similar approach (windfall tax) has already been introduced in Spain, Czechia, Lithuania, and Hungary, so it is worth taking a closer look at the experience of these European countries, which will help achieve a balance between ensuring the stability of Ukraine's financial system and the budget's defense needs."
Stress-test for banks
In April, the National Bank of Ukraine began assessing the stability of banks and the banking system, which will have several peculiarities in wartime.
The initial results of the diagnostics are optimistic: significant underestimation of credit risk was not identified by the NBU. As mentioned by the NBU, the need for capital in the sector is unlikely to be substantial. Most banks are likely to be able to restore capital from current profits.