Ukrainian officials dispute claims of Russian plot to sabotage Zaporizhzhia Nuclear Power Plant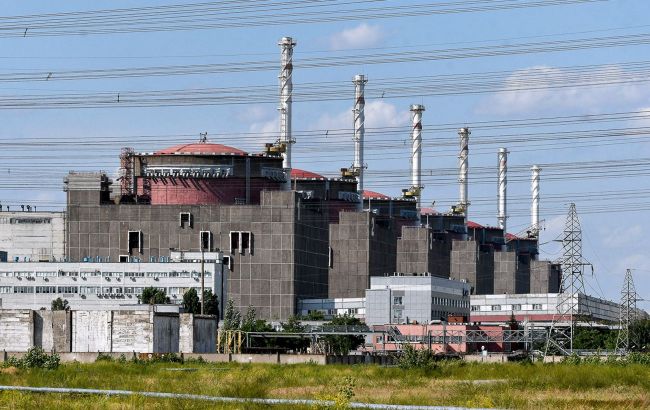 Ukrainian officials dispute claims of Russian plot to sabotage Zaporizhzhia Nuclear Power Plant
According to Yurii Malashko, the head of Zaporizhzhia Regional Military Administration and the Center for Strategic Communications and Information Security, the recent reports suggesting a planned sabotage of the Zaporizhzhia Nuclear Power Plant (ZNPP) by Vladimir Putin and Russian authorities have been refuted by Zaporizhzhia Regional Military Administration officials.
"Currently, the information circulating in media regarding a supposed premeditated act of terrorism by Russian occupying targeting the Zaporizhia nuclear power plant remains unverified. It is not consistent with reality," stressed Malashko during a press briefing.
Origins of the dispute
Today, several Ukrainian media and Telegram channels disseminated information suggesting that Putin had issued an order to carry out a sabotage operation at the ZNPP "toward the end of August or the beginning of September."
Reasons for doubt
The Center for Strategic Communications also cautions against placing trust in Russian anonymous Telegram channels, even if they claim to be part of the "opposition." They emphasize that the potential for provocations at the Zaporizhzhia Nuclear Power Plant has existed since its occupation by foreign forces.
Moreover, the source of this "sensational" information, widely spread across the media, is traced to one of the prominent alleged opposition-linked Russian Telegram channels specializing in insider leaks and conspiracy theories.
However, such channels cannot be deemed reliable sources of information and could potentially be administered by Russian intelligence agencies.
Hence, Ukrainian officials advise citizens to place their trust solely in official information sources and to exercise information hygiene.
Threat of sabotage at ZNPP
In late June, Kyrylo Budanov, the Chief of the Main Directorate of Intelligence of the Ministry of Defense of Ukraine (GUR), stated that additional explosives had been planted at the ZNPP by Russian operatives. These explosives were reportedly placed on the cooling systems of energy blocks.
Later, Ukrainian President Volodymyr Zelenskyy revealed that the Security Service of Ukraine (SBU) and intelligence agencies had informed him of occupiers' plans to carry out an attack on the station, potentially resulting in radiation leakage.
Initially, the International Atomic Energy Agency (IAEA) reported no explosives found at the facility. However, subsequent reports by observers noted the discovery of anti-personnel mines on the ZNPP premises.
Additionally, Oleh Korikov, the head of the State Nuclear Regulatory Inspectorate, disclosed that IAEA experts documented explosions in the vicinity of the occupied station on July 26 and 27. They also identified mines within the ZNPP compound.
Furthermore, Ukrainian sappers recently uncovered two Russian anti-personnel mines along the route of the IAEA mission to the Zaporizhzhia Nuclear Power Plant.