Ukrainian official assesses possibility of restoring Ukraine's nuclear status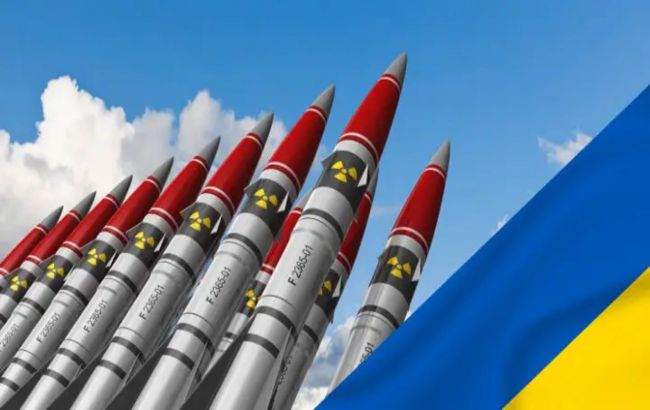 Illustrative photo (Photo: Getty Images)
Ukraine is unlikely to restore its nuclear status. This is hindered not only by political reasons but also by technological ones, according to the statement of the Secretary of the National Security and Defense Council of Ukraine, Oleksiy Danilov.
Danilov was asked whether security guarantees for Ukraine could involve having nuclear weapons in any form in our country.
"Regarding the arsenal that we had removed, let's be realistic - it's unlikely to be possible at all. And not just due to political issues, but also technological ones. It's a very complex situation. Those intercontinental missiles that were on the territory of our country - it's a complex matter," emphasized the Secretary of the National Security and Defense Council.
At the same time, he clarified that there were countries today that didn't possess nuclear weapons themselves, but were provided with them by NATO member states.
"Such cases exist. Whether this will work in our case - I cannot tell you right now because it's a complex, responsible, and difficult task," he added.
Nuclear Weapons in Ukraine
After the collapse of the Soviet Union, Ukraine remained with nuclear weapons. Ukraine was the third-largest in the world in terms of the quantity of such armament.
However, later both Western countries and Russia "encouraged" our leadership to give up nuclear weapons. Instead, they promised guarantees within the framework of the Budapest Memorandum.
Currently, the country aims to establish new security guarantees with allies that would help prevent a possible repeat attack from Russia. Talks on this matter began with the United States this week.