Ukrainian Navy discloses details of special operation to regain control of Boyko Towers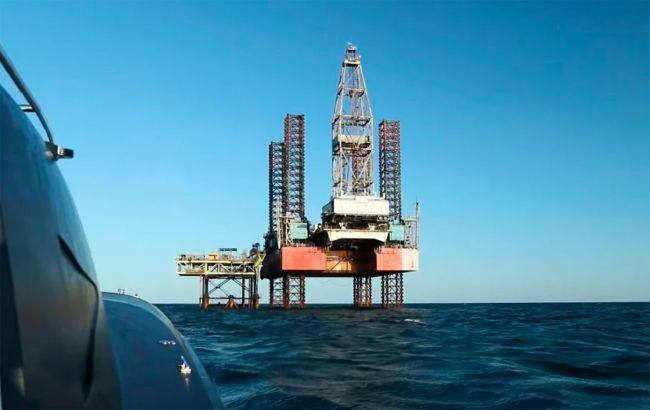 Boyko Towers were taken under control by the GUR's special forces at the risk of their lives (Photo: gur gov ua)
Ukrainian special forces risked their lives to take control of the Boyko Towers in the Black Sea. In addition to the threat of Russian diversionary groups landing from small boats, there was also danger from the air, Dmytro Pletenchuk, the Spokesperson for the Ukrainian Naval Forces, in an interview with Radio Svoboda.
"To reach such a distance on rubber boats, you need to be tough guys, our servicemen. Even though we have cleared this area of Russian military ships, it can still be conditionally considered gray because Russian aviation is constantly present there, unfortunately," he said.
According to Pletenchuk, Russian aviation conducts reconnaissance and even carries out fire strikes. "This problem also needs to be addressed. It extends to a broader context. Of course, this situation could be resolved if we had the necessary air defense capabilities, such as F-16 aircraft," Pletenchuk added.
The situation in the sea around the Boyko Towers
Pletenchuk explained that the Coastal Missile and Artillery Forces of the Ukrainian Navy have fully controlled a part of the Black Sea where the so-called Boyko Towers are located for over a year. Russian military ships stopped going there after the naval tugboat "Vasily Bekh" was successfully sunk.
"They had a ship transporting weapons and personnel to Snake Island. After that incident, they drew their conclusions. We have not observed their presence there for over a year," he said.
However, it was not ruled out that a diversionary group could enter the area using small vessels to deliver personnel, which made this operation risky enough.
Taking control of the Boyko Towers
On September 11, the Main Directorate of Intelligence of Ukraine announced that Ukraine had regained control of oil and gas drilling platforms near the coast of Crimea in the Black Sea. Special forces conducted a "unique operation."
The operation to establish control over the Boyko Towers was carried out by units of the Main Directorate of Intelligence of the Ministry of Defense of Ukraine, and it resulted in regaining control over the Petro Hodovanets and Ukraine drilling platforms as well as the Tavryda and Syvash self-elevating drilling rigs.
The Boyko Towers are drilling gas and oil platforms located near the coast of Crimea in the Black Sea. They received their name after an article in 2011 by Oleksiy Shalaisky and Yurii Nikolov, titled "A Tower for Boiko," which reported on the purchase of platforms at inflated prices by the Ministry of Energy, headed by Yurii Boyko.