Ukrainian Navy destroys Russian vessel during Black Sea landing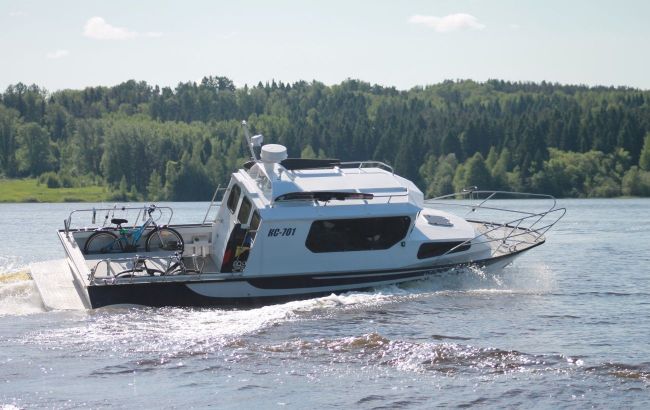 The Ukrainian Armed Forces have destroyed the enemy vessel Tunets (Photo: source: buran-force.ru)
Ukrainian defenders have destroyed the Russian vessel Tunets in the Black Sea. During the operation, six occupants were eliminated, according to the Telegram channel of the Ukrainian Navy.
"In the northwestern part of the Black Sea, during an attempt by enemy personnel to land, the enemy vessel of the KS-701 Tunets type was destroyed by the Ukrainian Navy with the support of naval aviation," the statement reads.
According to their data, during the special operation, the enemy suffered losses with 6 eliminated and 2 wounded occupants.
Russian fleet
Since the beginning of the war, Ukrainian forces have eliminated 18 Russian ships and boats, including the flagship cruiser Moskva (Moscow).
On July 1, 2023, the Russian Navy established a new Azov Military Maritime District with its headquarters in the occupied Ukrainian port city of Mariupol. It is likely to focus on supporting rear and counter-guerrilla tasks.
Under the command of the Black Sea Fleet, the district will include eight combat ships, including three modern Karakurt-class corvettes capable of launching Kalibr cruise missiles.