Ukrainian military explains Russian tactics on Kupiansk front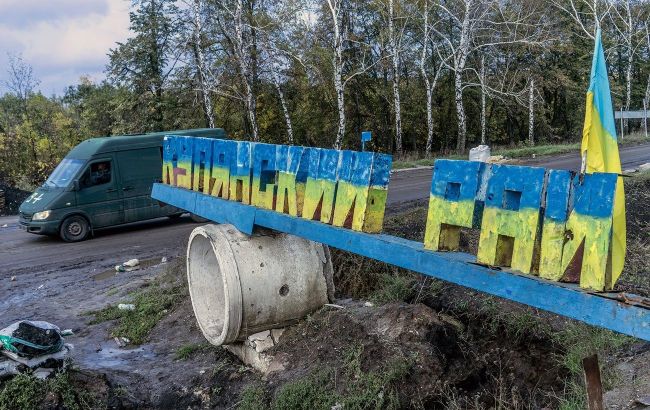 Ukrainian military explains Russian tactics on Kupiansk front (Getty Images)
Russian forces continue to send prisoners into meat grinders in the Kupiansk direction, but Ukrainian soldiers are actively defending this area, according to a spokesperson for the Ground Forces Command of the Armed Forces of Ukraine, Volodymyr Fitio.
"The enemy's tactics haven't fundamentally changed for a long time; life means nothing to the Russians, to their military personnel," the statement says.
According to Fitio, the Russian Federation deploys units known as Storm Z and Storm V in so-called meat grinders. These units consist of former prisoners, so-called penal officers, and mobilized individuals from different parts of Russia.
However, the Ukrainian military courageously repel all these attacks, and there is plenty of video online to confirm this.
"But again, they are bringing in reserves from all over Russia and attempting to break our line again. At the moment, they have no strategic successes; Ukrainian soldiers are actively defending, allowing us to defend ourselves and, if the right moment comes, to launch attacks against the enemy," Fitio added.
The situation in the Kupiansk direction
The situation in the Lyman-Kupiansk direction escalated in the summer. Russian occupiers intensified their attacks, attempting to break through to the Oskil River. In September, ISW analysts reported a slowdown in the Russian advance on the Kupiansk-Kreminna line.
In mid-October, Syrskyi noted that the Russian advance in the Kupiansk direction had resumed. The occupiers wanted to encircle Kupiansk and reach the Oskil River.
Today, it became known that Ukrainian forces would strengthen their maneuverable defense in the Kupiansk direction.