Ukrainian military confirms strike on Russian Black Sea navy HQ in Sevastopol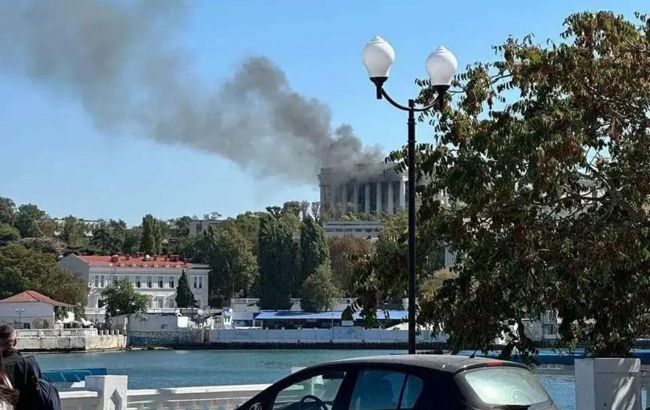 Russian Black Sea Fleet headquarters in Sevastopol is under attack (facebook.com)
Ukrainian military confirmed the strike on the Russian Black Sea Fleet headquarters in temporarily occupied Sevastopol, according to the Ukrainian Armed Forces StratCom.
Attack on Crimea
Today, explosions were heard in Sevastopol and other parts of the temporarily occupied peninsula.
In Sevastopol, Russians reported the strike on the headquarters of the Russian Black Sea Fleet. Images posted online show significant damage to the building.
The Russian Ministry of Defense claimed that a serviceman was allegedly killed as a result of the attack.
The city even activated sirens and evacuated children from kindergartens and students. Roads were also closed.
For more information on the situation in Crimea, read the RBC-Ukraine report.