Ukrainian intelligence uncovers Putin's plans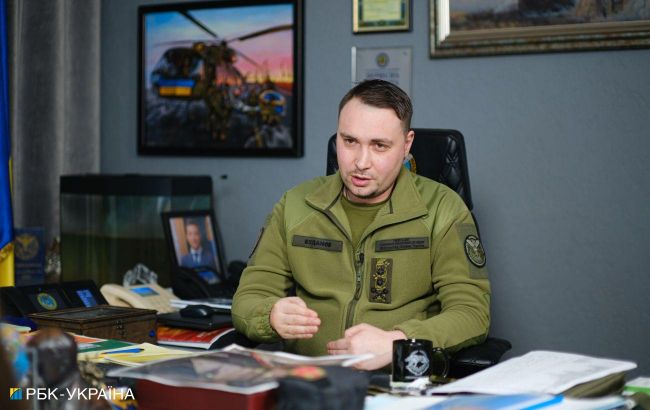 Kyrylo Budanov, chief of the Defense Intelligence of the Ministry of Defense of Ukraine (Vitalii Nosach, RBС-Ukraine)
Ukrainian intelligence has sources close to Russian President Vladimir Putin. Kyiv is aware of the Kremlin's plans, according to the chief of the Defense Intelligence of the Ministry of Defense of Ukraine, Kyrylo Budanov, in an interview with Reuters.
"We have our sources. In the closest offices (to Putin), so to say. This is why we usually know what's going on."
Budanov did not provide any evidence but mentioned that they accurately predicted Russia's invasion before the full-scale war erupted last year. "Who turned out to be right? Us," the chief of the Military Intelligence of Ukraine said.
According to him, Ukrainian intelligence intercepted surveys from the Russian Interior Ministry, which showed that the leader of the Wagner Group, Yevgeny Prigozhin, enjoys support within Russia.
Budanov also said that Ukraine drew conclusions from 2014 when Moscow caught the world by surprise by annexing the Ukrainian Crimean Peninsula and igniting the war in the east.
"We completely lost the information war in 2014. And the war, which began in (2022) - we started here in a completely different way. And now the Russians are losing the information battle," he said.
Kyrylo Budanov has been the chief of the Defense Intelligence of the Ministry of Defense of Ukraine since August 5, 2020, and a Major General since April 3, 2022. He was born on January 4, 1986, in Kyiv. Budanov was one of the defenders of Ukraine in the east of the country back in 2014.
He is also known for his comments on military actions. For example, he mentioned that during the Wagner Group's coup in Russia, the Wagnerites intended to seize the nuclear weapons located at the "Voronezh-45" base.