Ukrainian Intelligence on drones in Crimea: Russians understand it is not the rear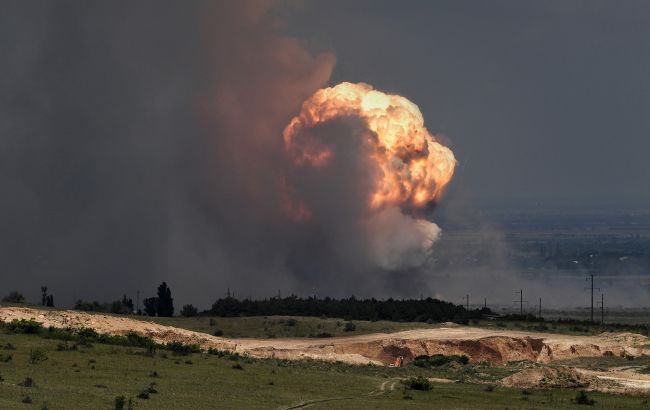 The constant "pressure" in Crimea creates understanding among the occupiers and local authorities that Crimea is no longer a safe territory and far from a rear area. The best solution would be to leave the peninsula as quickly as possible, the representative of the Main Intelligence Directorate of the Ministry of Defense of Ukraine, Andrii Yusov, informed during a national telethon.
"Morning in Crimea has become traditionally hellish and fiery for the occupiers. Undoubtedly, these events do not improve the mood among the personnel and the occupational administration," he said.
According to Yusov, many of the occupiers and local authorities have already evacuated their families, and those who haven't done so "haven't done it because they are not allowed to."
"But in principle, the enemy understands that Crimea is not a rear area, it is a dangerous territory. In principle, it is a correct understanding, and they are trying to leave the peninsula as quickly as possible," the intelligence representative stated.
Drone attacks on Crimea on July 24
On July 24, explosions were reported at a military airfield and an ammunition depot in Crimea. The Russian Ministry of Defense claimed they allegedly repelled an attack on 17 drones. However, it was announced that the population of adjacent villages within a 5-kilometer radius should be evacuated due to the explosions in the Djankoy district. Social media reported that the detonations were ongoing. In occupied Crimea, the movement of two trains heading to Simferopol and Sevastopol was even suspended.