Ukrainian Head of Ministry of Internal Affairs disclosed number of Russian military crimes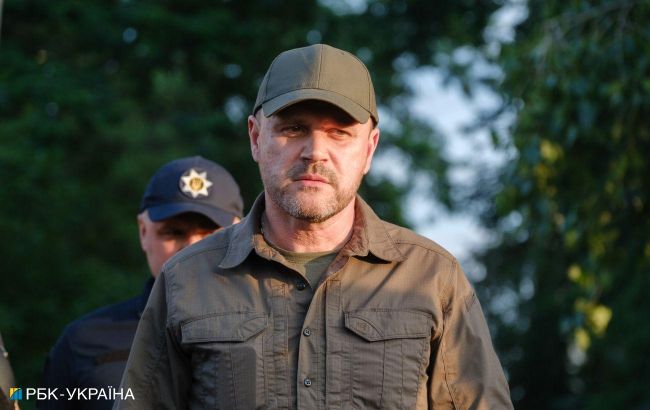 Minister of Internal Affairs, Ihor Klymenko (photo: Vitalii Nosach, RBC-Ukraine)
During a consultative meeting of heads of the Ministries of Internal Affairs of the Baltic countries, Poland, Hungary, Finland, and Norway in Vilnius, Ihor Klymenko thanked international partners for their assistance in the war.
"Your contribution to the defense of Ukraine's independence and territorial integrity is immeasurable. You were among those who started providing assistance to us in the first hours after the full-scale Russian invasion began. Over these 20 months, we have become stronger, gained new knowledge, and acquired skills we did not possess before," said Klymenko.
The head of the Ministry of Internal Affairs stated that investigators have documented over 98,000 military crimes committed by the Russian army on Ukrainian territory. Additionally, the National Police has established a special database, "Military Criminal," which already contains information on 240,000 individuals involved in the war against Ukraine.
"We are convinced that every person who committed crimes against the Ukrainian people must face fair punishment. And that in any democratic country, these war criminals will not lead a peaceful life," emphasized Ihor Klymenko.
The parties also discussed future threats from Russia regarding attacks on energy facilities during the heating season. Ihor Klymenko emphasized that the Ukrainian authorities are prepared for such scenarios and are doing everything possible to ensure that the security situation remains under control, and citizens feel safe even during possible blackouts.
"Currently, in Ukraine, there are over 13,000 Resilience Points where citizens can charge their gadgets, get warm, and receive assistance. In addition, constant monitoring of the state of civil defense facilities is carried out," according to the Ministry of Internal Affairs.
The Minister also informed the partners that approximately 30% of Ukraine's territory is potentially dangerous in terms of mine safety. Humanitarian demining is possible after the completion of active combat operations. And after the war, the Ministry of Internal Affairs will be the main body responsible for demining.
"Over 144,000 hectares have already been surveyed, but even after the territory is cleared, it is not entirely safe. The enemy repeatedly shells most of the de-occupied regions, making them dangerous again. We hope for further support and assistance from international partners in demining," said Klymenko.
Despite the ongoing war, the Ministry of Internal Affairs is already developing mechanisms for restoring a safe environment in Ukraine after the completion of hostilities. This includes a series of security-related bills and measures.
"We are actively expanding the network of 'Safety Centers' where police officers, medical personnel, and rescue workers are based. Currently, there are 42 of them, but we will increase their number because we understand that after the full de-occupation of Ukraine, there will be many tasks and challenges ahead," said Ihor Klymenko.
According to Ihor Klymenko, the development of the video surveillance and video analytics system continues. As the Minister noted, international experience shows that increasing video surveillance systems is a key component of effectively ensuring public safety.
"We are doing everything possible to ensure the safety of our citizens. We are grateful to our strategic partners for not leaving us alone during these challenging times. Thank you for your decisive and continuous support and assistance. Thank you for your significant contribution to Ukraine's victory and the restoration of security and stability across all European countries," concluded Ihor Klymenko in his speech.