Ukrainian government improved registration of civil defense protective facilities and shelters - Prime Minister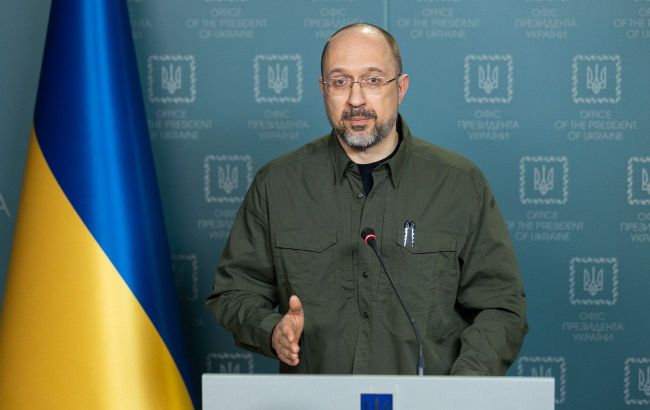 Ukrainian Prime Minister Denys Shmyhal (Photo: RBC-Ukraine, Vitalii Nosach)
Ukrainian Prime Minister Denys Shmyhal announced the decision of the National Security and Defense Council (NSDC) that the government has improved the registration of civil defense protective facilities.
From now on, civil defense protective facilities are considered strategically crucial for ensuring the protection of the population.
"All constructed shelters, anti-radiation shelters, and dual-purpose structures will be registered," the Prime Minister stated.
He further explained that the construction of protective structures would be expedited during a state of war.
Furthermore, Shmyhal clarified that changing the functional purpose of the assets of the protective structures fund is prohibited during privatization or alienation.
"Unobstructed 24/7 access of people to protective facilities is ensured. Regular checks on the condition of these facilities will be conducted. Local authorities are obliged to develop placement plans for population sheltering in protective structures," the Prime Minister stated.
According to Shmyhal, Ukraine's goal is to maximize the safety of people and protect against all possible threats posed by Russian terrorists.
Rocket strike on Chernihiv
Today, on August 19, powerful explosions were heard during an air raid alarm in Chernihiv. Later, authorities confirmed that Russian occupiers, presumably using ballistic missiles, targeted the city center. Many people were in the area at the time of the attack.
As a result of the attack, the drama theater, the square, the courthouse, the Chernihiv Regional State Administration building, shops, and other public establishments were damaged.