Ukrainian forein minister on Orban's handshake with Putin: 'I hope he washed his hands'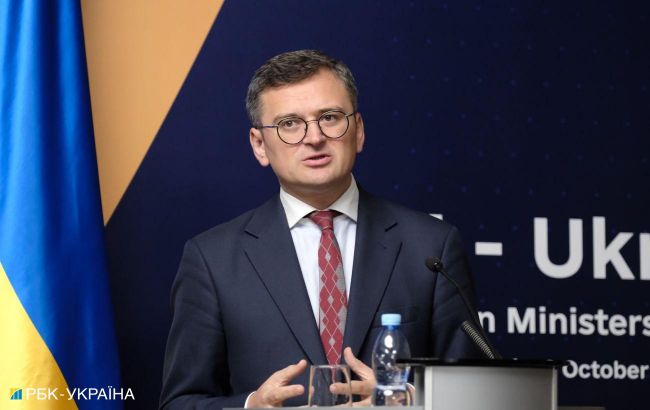 Ukrainian Foreign Minister Dmytro Kuleba (Vitalii Nosach, RBC-Ukraine)
In an interview with France 24, Ukrainian Foreign Minister Dmytro Kuleba has reacted to the meeting between Hungarian Prime Minister Viktor Orban and Russian dictator Vladimir Putin in China.
Kuleba was asked to respond to the recent meeting between Orban and Putin, during which Orban shook hands with the dictator.
"I hope he (Orban) at least washed his hands and sanitised them after doing the handshake with Putin," the minister responded.
Orban-Putin meeting
On October 17, Orban held a meeting with Putin during the Belt and Road forum in Beijing. They affirmed their commitment to bilateral relations in the context of the conflict with Ukraine.
During the meeting, Orban referred to Russia's war against Ukraine as a "military operation" and shook hands with the dictator.
"Hungary has never sought to confront Russia. Rather, the opposite is true: Hungary has always pursued the goal of building and expanding the best communication," said the Hungarian prime minister.
The United States is concerned about the Orban-Putin meeting. It has also raised security concerns among NATO members.
As a reminder, Hungary is a member of NATO and opposes many EU initiatives to support Ukraine while receiving a significant portion of its oil and gas from Russia.