Ukrainian forces take measures to protect port infrastructure amid threats of Russian attacks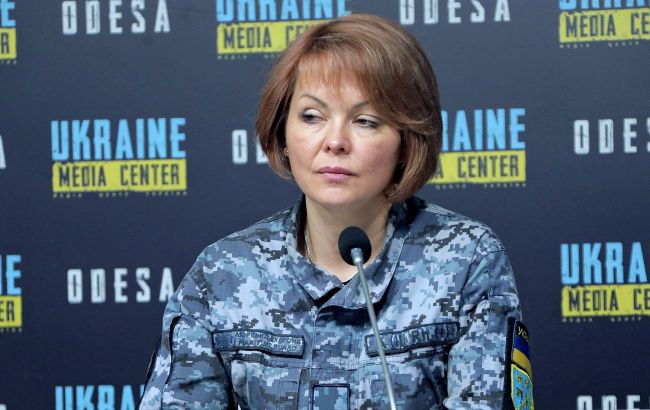 Natalia Humenyuk, spokesperson for the operational command South of the Ukrainian Defence Forces (Getty Images)
The Ukrainian Defense Forces have implemented measures to safeguard their crucial port infrastructure in response to the continued threat of Russian aggression, said Natalia Humeniuk, the spokesperson for the operational command South of the Ukrainian Defence Forces, in an interview.
She said these military actions have been specifically designed to ensure the utmost effectiveness of the Air Defense.
"We hope that these measures will prove to be highly effective. However, observing the enemy's temporary pause in hostilities, we must be vigilant, as it suggests they might be preparing for further attacks, possibly employing new tactics," explained Humeniuk.
Port attacks

As tensions escalated, Russia withdrew from the grain deal and subsequently initiated attacks on Ukrainian ports, with grain storage facilities falling under enemy fire.
On the night of July 23, Russian occupiers launched 19 missiles of various types, targeting the center of Odesa. This attack marked one of the most devastating bombardments Odessa has experienced since the full-scale war began.
Russian missiles struck the historic heart of the city, causing extensive damage to more than 20 historical landmarks, including the partially destroyed Cathedral of the Transfiguration of the Savior.